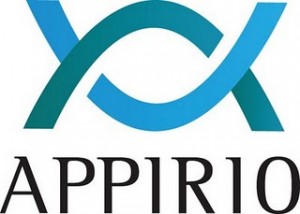 Last week, Appirio hosted a great event at the St. Regis Hotel in San Francisco. While the core purpose of the event was to announce the release of their new software product, you might do well to understand who Appirio is and why they are relevant to cloud users and the integration services space.
Appirio is sooooo different from the usual systems integrator. Most of their work is focused around integrating three cloud solutions: Salesforce.com, Workday and Google. And, when they integrate apps like Googleâs Gmail, Workdayâs Financial and HR software and Salesforceâs CRM, they often do this via small form factor devices like the iPhone, iPad and other technologies designed for a more mobile and interconnected world.
Appirio, from what I heard and saw, isnât really interested in integrating decades old on-premise ERP and desktop applications to a cloud application. Instead, they want to do cloud-to-cloud integration that can push application functionality and data to/from handheld devices. If your firm has a material field service organization, youâll likely need someone like Appirio soon.
The new Appirio integration software is called CloudWorks. It facilitates and speeds up the integration of popular cloud-to-cloud integrations. The company also created CustomWorks to help create more one-off integrations. Appirio may even have a partner version available on this although I donât have a lot on that capability right now.
One Appirio client that was highlighted at the event is in the remote healthcare delivery business. This firm has something like 6,000 employees in the field and approximately 300 in their headquarters. All of their field personnel use some sort of Apple portable device (e.g., iPhone, iPad or iMac). These devices provide information about their work schedule, the type of care each employee must provide and to whom, information about the patient, etc. These devices are not only pulling in information from multiple cloud sources but theyâre also pushing information out and sharing information to other care
providers.
Aneel Bhusri, Co-CEO of Workday, was also on stage for a bit. He discussed how social media and mobile technologies are driving everything now. He added that future versions of the Workday software will have the user interface (UI) designed first for the handheld device world and then for the desktop.
Aneel and other executives from Google and Salesforce were asked to opine on the future of systems integration and other topical matters…