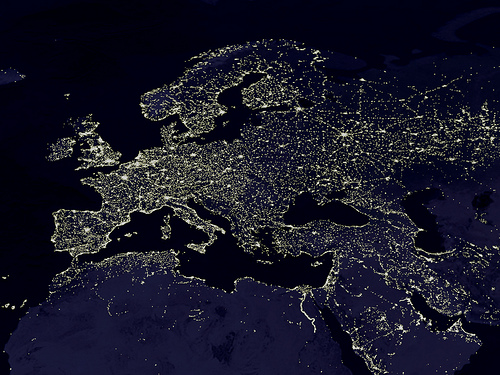 "Any city has to give some thought to its ambition and brand in order to set sustainability goals." – Virginia M Rometty, IBM SVP and Group Executive.
I recently attended a ground-breaking event hosted by IBM and The Prince's Charities. 9 Days of discussions and presentations about sustainability, business, and government with a stellar attendee list. 9 Days! Day 1 was all about the Smarter City – check out this link for videos and so on from the event.
What's a smarter city? Ginny Rometty, hotly tipped as IBM's next CEO, kicked off the day with a keynote to help us understand what a smarter city might look like.
She didn't explain with a look to the future, though, so much as the present. Cities around the world are already making real progress in terms of sustainable development. We can see the future in pockets – as William Gibson said, its just unevenly distributed.
Before we discuss innovations and approaches for building a more sustainable resilient city however I want to to get back to the quote above about branding and city planning. The idea really resonated with me. Its one of those extremely obvious statements… extremely obvious once someone points it out, that is. It certainly had me thinking with both left and right brain for the rest of the day.
It makes very little sense to take a take a scattergun approach to sustainable development. If you're going to put down the bucks there has to a bang… a clear and significant improvement in operational efficiency or resilience.
Windows dressing is by definition temporary. Better to nail key areas – such as water or traffic management – and then leverage improvements into other areas. Key to sustainability are viable economic models, and a good understanding of the "externalities" that will affect economic sustainability and quality of life.
Its important to understand the city as a system of interconnected systems, which can make prioritisation harder. When is a transport problem a traffic problem? Or is it really a supply chain issue? This issue was writ large in the 9 day format of IBM's Start conference…