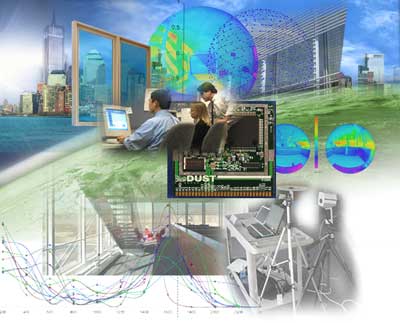 During the Oracle OpenWorld financial analysts summit last Thurs, as I was live tweeting the event, I inadvertently set off a bit of a storm around some data that Oracle showed on R&D spending. Now if you follow my live tweeting you know I get in the "zone" when data is flowing quickly and frankly I often find myself having to go back to digest the data with the rest of you. The original question was raised (and rightly so)  by independent enterprise software analyst and colleague Frank Scavo, and once I realized his question, I saw that in fact the way Oracle had reported the spending trend was in absolute dollars, not in percent of revenue as is the common practice. Several other people commented and eventually Martijn Linssen wrote this post (he's took offense to the Oracle method of comparison). Anyway, as Martijn points out, if you compare % of revenue SAP does have a slightly higher spend but if you look at absolute dollars, Oracle spends more. Both are true, the question is which (if either) is relevant? And BTW, while not "forgiving" the way Oracle reported the figures I have to say, what marketer wouldn't use the most advantageous spin on a set of "data" in a presentation?
So I've mulled this over some since last Thurs and more and more I'm not sure the metric (either metric) is that important. Ok, now that all my colleagues are about to call me a heretic, let me explain a little more. When it comes to tech R&D spend I think there's maybe only two absolutes, you can spend too little, a failure to invest in the future, and you can overspend for inadequate results. For example a lot of analysts have been saying HP slashed R&D too much over the last few years, now I don't know what the right amount should have been, but the amount spent seems exceptionally low to me.  When it comes to R&D spend I think we have to look at some other factors before we can decide of the spend is "enough".
First, when it comes to R&D, I would suggest that the most relevant measure of spend is results. I could spend bunches of $$ and research and develop lots of things that nobody wanted and while my spend as a % of revenue would be very high (and probably increasing as my revenues fell through the floor, at least for a little while), I could never call that success. Now I hear the next statement, yes Oracle's results are better but they "bought" revenue that skews the numbers (the organic versus inorganic argument). When you acquire revenue when does acquired revenue become just revenue. I mean, once you acquire the company, the R&D burden going forward is on the acquirer, right? As long as the acquired product line continues to grow and the acquirer continues to invest in new releases then the argument becomes moot. Oracle's general pattern over 70+ acquisitions, BTW, is to keep the acquired R&D personnel and many times increase headcount over time. A lot of the value in an acquisition comes from the acquired R&D organization.
What is the right metric. Oracle spent generally 12% of revenue through the whole comparison period. This fiscal year if they hit their revenue targets then they will spend around $4B for R&D. They might not hit the forecast but based on past results, Wall Street sets it watch by Oracle's performance. The reason that the absolute dollars go up so much more than the others is that their revenue tracks the same line. SAPs % averages slightly higher in general because they spend on average around 13.5% versus Oracle's 12.5% average and increases slightly 2008-2009 because their revenue declines. Now this may sound like I'm defending Oracles results versus SAP, I'm not, I'm just stating the facts. Which one is more effective at R&D, I'd say future performance is our best judge of that.
IBM is a different problem. If you compare R&D spend to overall revenue their spend looks low. The fact is that their revenue is not just revenue that is influenced by product R&D, HW or SW. For SAP and Oracle all their services revenue is driven from their products, this is not true of IBM, who is a global implementer of various systems, including both SAP and Oracle. R&D in services does not hit the company R&D line (it does happen, but its different and tracked differently). To do a reasonable comparison you have to exclude some (or most) of the IBM GS revenue and the financing revenue for the most accurate %. If you did that, you'd see that IBM actually did 12.1% as a % of revenue, a figure that is in line with the other two tech vendors. A different look…
So how to measure R&D spend? The traditional way is % of revenue and maybe at some level it's important, at least once the company is profitable and operating without outside financial backing. Certainly % of revenue is at least a way to compare two vendors, as long as you normalize the revenue, as with IBM, to product (SW and HW) driven numbers. However, I think results is the best measure over time. Is the company healthy, growing, keeping its maintenance attach rates high, increasing subscription renewals, etc. while continuing to release new features, functions, products, all while returning the best profits possible, then I'd say they are probably spending the right amount. It's a complicated question for sure, but for me, results always trumps ever other metrics.