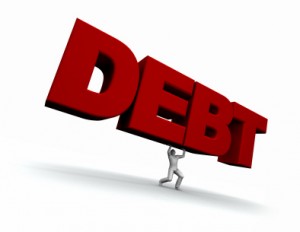 Gartner made a name starting in the mid-90s forecasting the estimated cumulative cost of Y2K remediation. I was there – and the big numbers it bandied about helped focus enterprises on the core problem. But it also led to hype, panic buying (and exaggerated market declines on the other side of the peak) and many, many poor IT investments. Since then Gartner has picked on many events – such as the introduction of the Euro between 1999 and 2002 – and piled up potential costs to come up with a single, usually scary, related aggregated IT project cost forecast.
The latest is what Gartner calls the IT Debt crisis:"the cost of clearing the backlog of maintenance that would be required to bring the corporate applications portfolio to a fully supported current release state." It estimates it to be "$500 billion in 2010, with the potential to rise to $1 trillion by 2015." At its Symposium next month, this should draw folks to the session "Building the Compelling Case for Application Overhaul".
The problem is there are many good reasons to NOT upgrade/modernize many applications, and I believe Gartner is out of line using words like "debt" which have guilt associated with them.
Here are some realities that need to be factored in the modernization analysis:
Many applications deserve to be consolidated, not modernized: While lots of good work has gone into data center consolidation and virtualization of servers, applications have lagged in such scrutiny. There is duplicative or minimal "effective" functionality in more applications than you think. A portfolio analysis which rigorously inventories applications by complexity, criticality, stability, usage volumes etc will show 10 to 50% of applications could be retired without skipping a beat.
The packaged software maintenance model needs to be radically revised: Those who have moved to third party or self-support of many packaged applications – and in the process chose to stay on older releases – deserve kudos not criticism. There is little incentive for them to upgrade to the latest release especially with software vendors who arrogantly expect you to pay for arrears – years of "missed maintenance".  Look at the track record of the software industry: Vista. Long delayed Oracle Fusion applications. Stream of Google products which never leave beta status. SAP ECC 6.0. See many companies voluntarily lining up? Usually it takes threats from the vendors (there is a term for it – "forced march" evoking brutal, hostile wartime conditions) to get the customer bases to move, when it should be business ROI.  Shockingly, those who stayed with the original software publisher on older versions are expected to pay a premium for long atrophied versions. This for minimal support as vendors have moved to automated and self-help models, break fix from much cheaper offshore locations and developer community models. The packaged software maintenance model is broken. Don't reward software vendors for it by staying on their upgrade treadmill at their arbitrary 18 or 22% a year of software "license value", much of it in unused shelfware.