Today Deltek announced its intent to acquire market research firm INPUT. INPUT, originally founded in 1974 as an IT market research firm has, since 2000, focused on delivering market and opportunity intelligence to IT public sector contractors and agencies. The deal is expected to close Oct 1, 2010. INPUT offers government contractors (GovCon) sales and business planning services, opportunity identification, competitive intelligence and partner identification. For public sector agencies INPUT provides data for planning activities, supports the procurement process and helps identify potential contractors.
This is a strong move to fill out its complete value chain solution for GovCon customers by Deltek. INPUT provides the "content" that compliments Deltek's recent acquisition of mySBX, now branded as govWin, and expands the solution to span the front and back office. The Deltek GovCon portfolio, with the new additions this year, provides a much more complete value chain with particular strength in enabling more effective business development.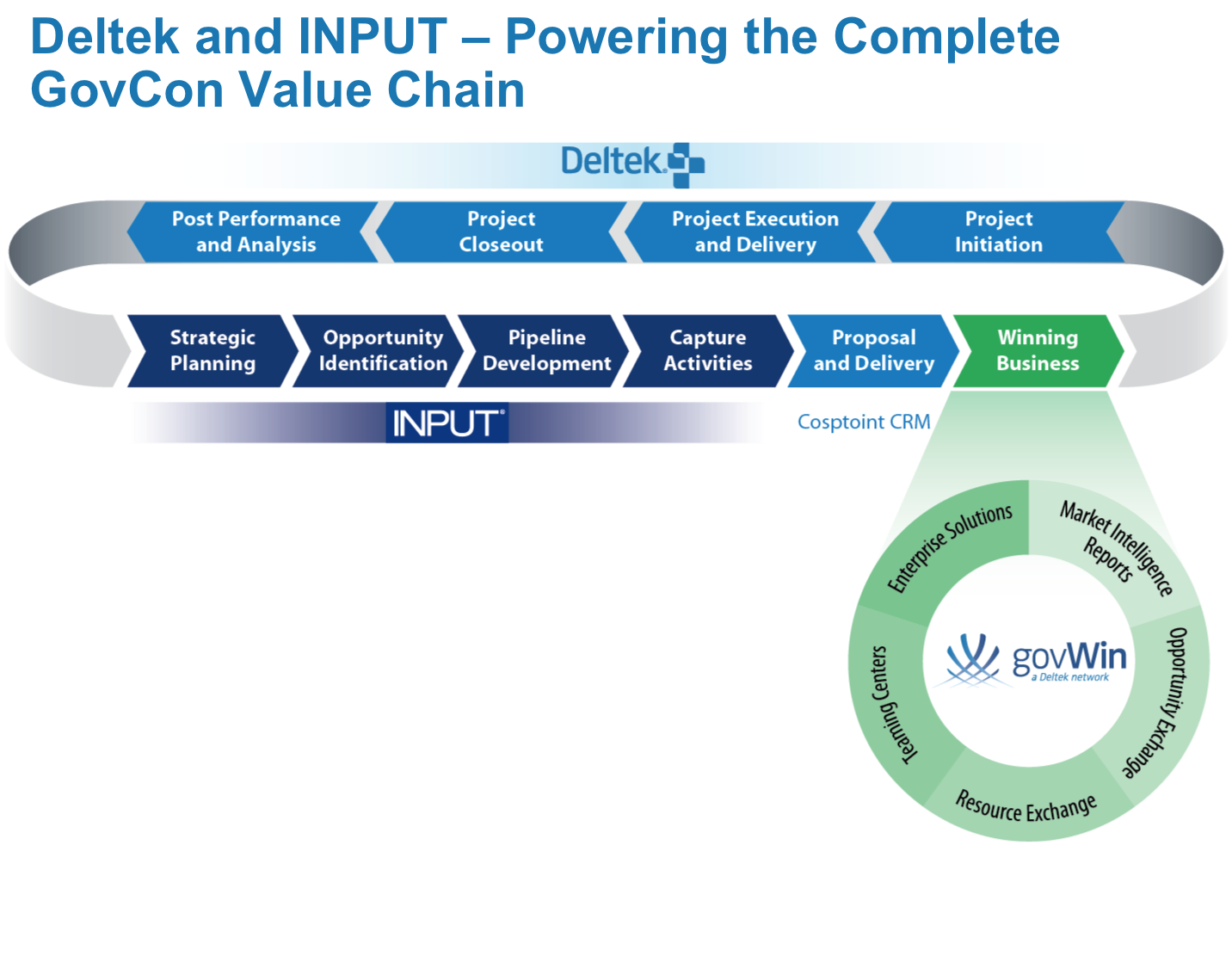 Creating an extended GovCon network that builds off of INPUT's market intelligence and focused content leverages the social web to create a more complete business development network for its members. I believe this type of content enabled business network is a great example of technology facilitating the intersection of high value content into an extended value creating network of connected businesses. With the acquisition of INPUT, Deltek provides a more complete GovCon solution, increases the size of the govWin network by about 30K members and enhances Deltek's position in the market as a thought leader in the government contracting space.