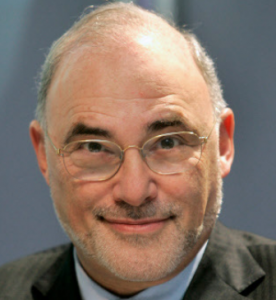 Couple of years I would have been shocked at the announcements of today, today it merely deserved a tweet of a "wow" but little additional surprise.
You see I already profiled Ray Lane in my book for having made the transition from infotech at Oracle to cleantech at Kleiner Perkins
"The discovery process has made Lane a walking encyclopedia on fuels. He can rattle off ethanol yield from sugarcane versus that from corn and other biofuels. He can compare fuel technology innovations in Germany, Brazil, and Israel. It's a far cry from the cash flow metrics and global operations he managed at Oracle."
With his software and services history (Booz, EDS, decent sized Oracle Consulting) he also brings some of that perspective to HP. And if you buy into the trends I profile in my book on how GE, BASF and so many others are marrying infotech, cleantech, biotech, healthtech etc, HP could use his guidance well beyond its own current infotech focus.
Leo – let me start by complimenting him that if he had been there a month ago I would not have dared used the word wimp anywhere near HP 🙂  We had a couple of throat clearing meetings while he was at SAP.
While Leo does not have the diverse technology background Ray does, he makes up for it in his global reach. Last time we exchanged notes on countries visited he had me beat by 40 countries and I have been to a few myself. A definite Polymath in the geographic dimension…