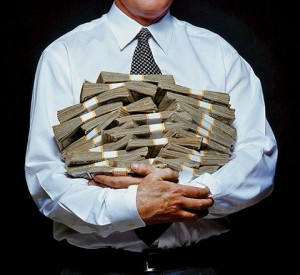 Madison Dearborn's recent Fieldglass buyout (here, here) provides further proof that today's private equity firms might be better strategic — that's right, strategic and not financial — buyers of software companies than software companies themselves. Further, if you look at Marlin's 2008 acquisition of Emptoris, customers are better off today than before when it comes to a management structure that is paying closer attention to their needs and concerns. In contrast, if Ariba or another mid-cap software company had picked up Emptoris, there's a better chance that the top product management, engineering and related talent would have left within twelve months and the product would have been assimilated into a broader suite (like Procuri). Instead, Emptoris today continues to add to its core R&D and engineering teams, despite having what many industry insiders consider a value-oriented backer rather than one with an historic, pre-Emptoris reputation for driving continued technology excellence.
Or take Bedford Funding's recent buyout/investment/merger of PeopleClick Authoria, a key vendor in the talent management and services procurement (primarily VMS) arena. Earlier this year, I spoke to one of the investors in the organization while onsite with the vendor's current leadership team in the contingent arena, all of whom appeared more committed than ever to continuing to drive innovation and investment in the solution set. Having been in the tech world on all sides now for nearly fifteen years, I can say with authority that it's extremely easy to sniff out insincerity when it comes to focus, growth and investment. In this case as well as that of Emptoris, it's clear that PE backers are as (or more) committed than previous investors to doing what is right for customers and innovation. The same could be said at IQNavigator, who along with Fieldglass, continues to leverage its private equity backing to insert much-needed product excitement, depth and expansion into the software arena.
Granted, there are exceptions to the rules — such as the Versata/PurchasingNet story — but I think the latest Madison Dearborn buyout of Fieldglass will continue to be the norm and not the exception. So if a private equity firm snaps up one of your vendors, don't despair. Find out the type of investment multiples given. In today's market, anything less than 2X trailing revenue is a bad sign regarding continued investment, but anything above this should not be cause for overt concern. Then, size up the existing and new management. Also try to ascertain if they want to listen to your requests and concerns or are just interested in signing longer-term maintenance and support agreements. Network with other users to trade thoughts and get their opinions on the transition as well. But above all, don't take it as a negative sign off the bat. In the end, if the majority of recent private equity buyouts in the Spend Management market are any indication, PE is a better owner and nurturer of top technology vendors than competitive software providers.