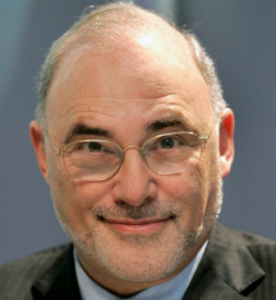 My mom always said, "if you can't say something nice, don't say anything at all." I spent the last day and a half debating whether to write about this story at all. I mean Wall Street said plenty as the stock dropped yesterday on the announcement and my colleagues all around the analysts community are commenting on it, so what else can I add? But my need to talk outweighed my other instincts (and I promise to say something nice too) so here goes.
My first reaction was, "What? really? no way!" Like most of my colleagues I have debated who might be the next person to step into this procession of CEO's from Carly Fiorina to Mark Hurd and I have to admit I didn't have Leo Apotheker on my short list. HP is facing several challenges, the reduction in R&D spend over the Mark Hurd era has left them light in innovation; HP is facing a strong competitor in Oracle post Sun and continued competition from IBM; HP's employees are demoralized and were very unhappy during the Hurd era; and HP, in the new mega-vendor competitive environment, is very light in software. So does the selection of Leo address these issues?
Apotheker brings some strong assets to HP and some baggage. I suppose that's not an usual situation but there are some factors that make it easy to question this decision. Leo's short stint as CEO (although he was co-CEO for a longer period) and the reported low morale of SAP during the 7 months of his CEO tenure do cast something of a cloud on this move. Of course you could argue that his high profile issues at SAP, other than his much maligned decision to raise maintenance, were more a function of the poor economy and inherited issues that stretch back several years than due to his own leadership. So what does he bring to the table?
He is a savvy, tough field executive that understands how to drive software sales.
He has strong executive relationships with some of the largest companies in the world.
He has deep experience in software and software sales.
He is extremely intelligent and seen as a very cosmopolitan executive. He speaks 6 languages and his European experience and knowledge could be seen as an advantage there.
Much like Hurd, he is seen as a strong operations manager and very numbers / metric focused.
That said, there are still a couple of real questions. The culture at SAP, where he spent over 20 years, is very engineering focused, HP on the other hand, has a very customer focused culture. Leo has no hardware background, although he inherits an executive team that is very strong on that side of the tech business. And maybe most importantly, he is not seen as a motivational leader, but much more of a tough operational manager. Can he turn around the current demoralized workforce?
In what may be the more important part of the announce, or at least as important, HP's board is bringing Ray Lane onboard as the non-executive chairman. Lane, also a software guy and ex-Oracle, which I suppose could be seen as a return shot for Oracle's hiring of Hurd, is seen as much more of a leader and perhaps his hiring is aimed more at the morale and innovation issues that plague HP.  One thing is certain, HP is positioning itself to compete more broadly against IBM, Oracle and Microsoft with this move. It will be interesting to see what acquisitions are next up for HP and whether they will be moving more strongly into the SW side of tech in the near future. Is a large SW acquisition in the future of a revitalized HP?