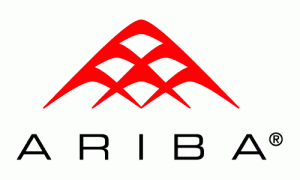 I recently dug into Ariba's new down-market SmartSourcing and SmartContracts offerings that represent simplified yet decent products for the mid-market in their own right. Information Week — which ironically published an article I wrote on e-sourcing/reverse auctions back in 2009, which led to my joining FreeMarkets — offers a superficial analysis of these new bundles/packages in a recent post you can check out here. According to the blog entry, Ariba's "two new 'Start' solutions are intended to bring" a range of benefits to small businesses. To wit, StartSourcing "provides tools for creating an RFX, managing auctions and bids, and handling communications … StartSourcing also gives companies access to Ariba Discovery for finding members of the Ariba Network."
And "StartContracts lets businesses set up an online contract repository for all its business agreements and make them searchable across the organization" while also delivering a range of other basic contract management capabilities. In other words, both products represent simplified versions of Ariba's "Basic" and "Enteprise" packages.
Ariba positions these solutions at a very attractive initial entry point (but as we'll get to in Part 2 of this post, you'll see this is a teaser pricing model that rockets up after the trial period as quickly as suppliers bid down prices during an auction). Specifically, Ariba offers both three and six month subscription/access agreements to each product at a cost of $199 per user, per month. And you can even use your credit card to sign up.
StartSourcing's limitations relative to Ariba's "Basic" and "Professional" sourcing package are significant — but unlikely to be missed by many small companies…