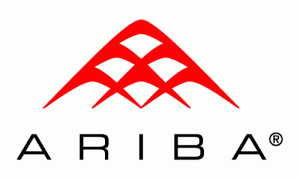 Eleven years ago, about two hundred of us were averaging 14+ hour days in a Class B office building in Pittsburgh, intent on changing the sourcing and procurement world. Thanks to a strong vision and the ability to raise enough capital to hire some of the best, brightest, and most passionate in the business (and convince them to move to Pittsburgh, as well), FreeMarkets was able to scale significantly faster than the entirely services driven sourcing firms that had come before. At the time, FreeMarkets positioned itself as a B2B/Internet play for Wall Street — the Mary Meeker types bought it hook, line and spend sinker — yet the business was largely developed around optimizing a better offline sourcing process as a lead-in to competitive reverse auctions taking place online (the original name of the company before "FreeMarkets", which I changed as one of my first projects, was "FreeMarkets Online"). Given the original name, we ironically weren't even a web or software company at the time — we leveraged a proprietary IP-based network to conduct the actual bidding that took place.
The business took off in large part thanks to real demand in the market for sourcing services and a sales and account management footprint made possible by a large mezzanine funding round and the eventual IPO. But the hubris of many of the leadership and employees, myself included, doomed us from ever parlaying our largely services-driven success into becoming a real software company. As many of our customers eventually decided to manage more of the sourcing process in-house (or partnered/invested in third party exchanges to do their Spend Management dirty work), FreeMarkets' growth subsided and Ariba eventually was able to pick up the company for around 5% of its highest market cap.
Now, it's important to remember in all of this that FreeMarkets was a real business. It was not B2B fluff, like the Tradex and Commerce One platforms that powered much of the paper-clip trading market at the time. But our failure to change our services success into a sustainable enterprise software or SaaS business model — QuickSource or QS, our sourcing platform, never accounted for more than 10% of our revenues — ended up being Ariba's gain, as they picked the company and the IP up for a relative song (though some might argue in retrospect, it was precisely the merger that was needed between two companies that were collectively grasping in desperation for the next thing).
In the years that followed, Ariba wasted away the FreeMarkets asset as the business slowly got smaller and smaller with each year. It never fell of the cliff, but as the power struggle between Dave McCormick (FreeMarkets CEO) and Kevin Costello (at the time, Ariba's COO, who joined from Arthur Andersen and brought his team with him) tilted quickly into Kevin's favor for accession to President, it became clear what would happen to the asset given how the lack of sourcing depth and understanding within the previous Arthur Andersen marketplace organization that had taken over the Ariba organization. Increasingly, the top-notch talent within the former FreeMarkets organization was put on special account teams (some remain, mind you) and taken out of the core sourcing operation. Many others slowly left the company; a number started new businesses in the sourcing ecosystem or joined larger firms…