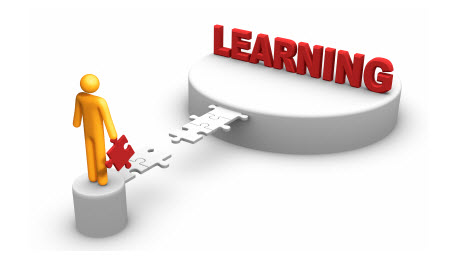 Stories about IT failure abound — the world is not perfect and neither are IT projects. However, discussion or analysis of failure only becomes valuable when the focus is achieving success. Learning from failure is the entire point of this blog!
One knowledgeable observer who understands this perspective is Steve Romero, who evangelizes IT governance for software vendor CA Technologies. Steve assembled a five-point advisory list to help organizations learn from failure:
Recognize that failure is an option. Recognizing the inevitability of failure is absolutely prerequisite to achieving any of the benefits failures potentially provide.
View inevitable failures as preventable and manage the contradiction. Once an organization recognizes failures are inevitable, they must simultaneously view them as preventable. Accepting this apparent contradiction is essential if there is to be any chance of fostering the unending quest to prevent failures in spite of the impossibility to do so.
Remove the stigma of failure. The initial response to failure cannot be punitive. The pursuit of cause must not be driven by the desire or need to assign fault or blame. Leaders must foster a culture that makes it safe to fail if there is any chance of cultivating the trust required for folks to freely and readily share bad news.
Define failure and interpret it as a fact-based metric-driven indicator. To be exact: failure is an omission of occurrence or performance. Organizations must specifically define these omissions so the term is correctly and consistently applied.
Treat failure as a learning opportunity. The first impulse and the immediate response to failure should be to learn from that failure. This learning is used to correct, minimize, or overcome the failure and apply all associated insights to attempt to prevent failures in the future.
Steve spends long days talking with enterprise buyers, giving presentations, and engaging top thought leaders on the topic. These points go far beyond theory and reflect practical experience in the field.
STRATEGIC ANALYSIS
Enterprise programs are inherently complex, requiring collaboration among participants in environments with time pressure, significant cost constraints, conflicting goals, and high expectations. Given these constraints and complexities, we must recognize failure as an intermediate step along the path to success.
Most organizations start projects with an almost absolute assumption of automatic success, despite statistics and research that tell us such views are unrealistic. The roots of success lie in creating an environment and culture of cooperation and adaptability.
In a lucid post, ZDNet blogger, Dennis Howlett, makes these same points:
[It] is not the technology that really matters. It is the culture, expertise of similar scale projects and a willingness to learn that make the difference between success and failure.
In the end, each person involved with a project should understand that participation in creating the culture of success is a personal responsibility and obligation.
Advice for enterprise buyers: Ask your team for a "lessons learned plan." Going through the motions of post-action reviews will not suffice — help your team understand that success cannot be achieved with learning from inevitable failures along the way.
In addition, require external vendors to explain concrete steps they will take to incorporate learnings into their own plan, to improve project efficiency and success over time. If your vendor responds with a blank stare to discussions of this type, send them packing.
[Image from iStockPhoto]