Part 1 of 3
Just because a technology or capability is possible, doesnât necessarily mean that it should be done.

I wish more technologists and software firms heeded this maxim. Why? Iâm seeing too many technologies that take advantage of others â often in ways that users are unaware of or fail to properly understand.
Letâs look at a few examples of technologies that already exist.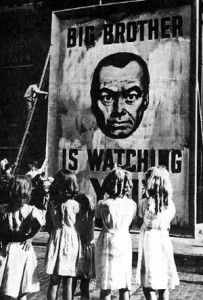 Discriminating HR solutions â Suppose you applied for a job but didnât get it. In your mind, you might imagine a number of reasons why that happened. But, interestingly, you might have been dropped from consideration because the potential employer used a service to vacuum all sorts of data about you on the web. They may have gotten what they thought was your photo off of a social network site. From that picture, they may have decided that you are overweight, participate in dangerous activities, are promiscuous, are of a particular gender, color or sexual preference. The reliance on such information could be unfortunate or discriminatory but youâll never know as the provider of such information is under no obligation to notify you of what they are sending and sharing with others. They donât even have to guarantee that this information is even accurate. There are five people in the Chicago area that share my name. Is this firm sure they have the right one of me?
How bad can this be? It can be pretty bad as the data they collect is not verified and it may be out of context. For example, if someone reported that you were a participant in an online support group for Alzheimers, a prospective employer or insurer may decide to not hire or insure you as you may be a sufferer of this disease. In reality, you may be a kind-hearted volunteer helping people with this condition or maybe this is a disease that an in-law is suffering from. Either way, you got burned and you shouldnât have. Companies that infer your future health from such data may not know that you're adopted and not prone to the genetically driven diseases of your parents.
Some vendors like to provide others with your Amazon Wish Lists and pages from social network sites. What is on my Wish List also includes things some Internet challenged neighbors and relatives want me to buy for them. How else could I explain that Willie Nelson CD-set? Social networks that let recruiters and others farm their data without disclosing this access to users should be flogged. Yes, people need to expect others will see what they post online but when access to third parties is opened up, shouldnât users get a period of time to remove prior postings to prevent unintended access?
Many readers may have a PC at home thatâs used by many people in the household as well as house guests. Advertising and web-tracking software cannot determine who is actually on the machine at any given time but that doesnât stop tracking cookie technology from trying to identify consumers in your home. Frankly, anyone trying to make sense of things being viewed from our IP address would be wrong probably 99% of the time. Yet, this data is being sold to advertisers all of the time…