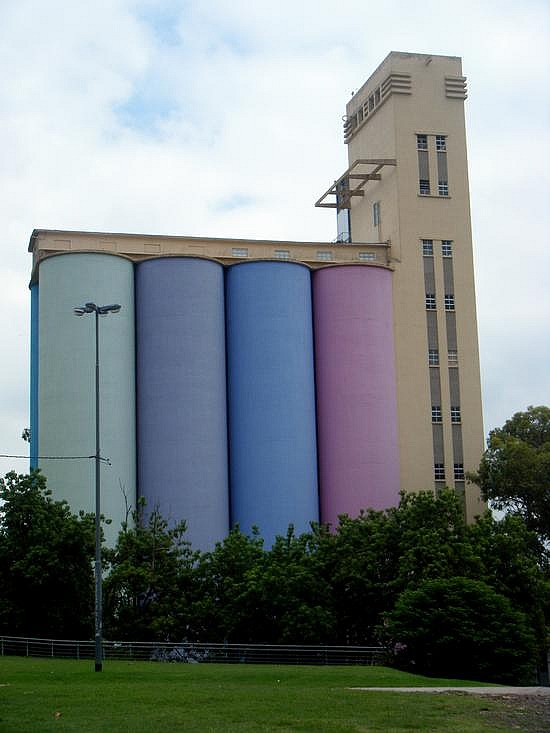 The shiny object that I see a lot of activity around these days is engaging or having a conversation with your customers. Now don't get me wrong, that's an important part of the change to a social business, but I have to ask, how do you think you can effectively engage your customers if you can't talk across your current organizational silos? The industrial business model with its hierarchical model, was designed in such a way that silos were a natural outcome and in some cases (many cases) compensation models actually reward silo'ed behavior. Overcoming the silos and building a collaborative workforce is a key component of a social CRM strategy, which I suppose might not be intuitive to most organizations. And when I talk about collaboration I'm not talking about traditional file centric collaboration, I mean social or people-centric collaboration, which is significantly different.
Take a look at your silo'ed organization from the customers perspective to see why this is important. First, as a customer I want to have one continuous conversation with you, not fractured, piecemeal conversations where I'm constantly re-educating you on who I am and what I want. Have you ever been shuffled around inside a company trying to get a problem resolved and have to repeat the problem 6 or 7 + times before you can get to someone who owns and solves your problem? Frustrating doesn't cover the feeling. It's your job to share information and keep everyone up to speed, not mine. Second I don't want to have multiple conversations with you about the same thing (at least not normally, I suppose there are some exceptions to this one). This is the time of mass individualization, I want to be marketed to the way I want and that usually means tell me something once, not 3-4 times (multiple email marketing for the same thing, for example). This extends to different groups telling me the same thing multiple times as well, which often happens when sales and marketing don't collaborate. Basically I want an engaging experience and that doesn't come from silo'ed organizations. Think of the power of having one view of the customer and one continuous conversation that extends all across your company from sales through support and even product design and development. We have to tie the organization together and this might even include people outside of the firewall like suppliers, partners, etc.
One of the fundamental barriers to a collaborative enterprise are the systems themselves. Software is often created, packaged and sold in silos and integration is hard. Having common data models, service definitions, and architecture in our heterogeneous IT environment is tough. Now I'm not advocating that we go back to the monolithic software suite approach to IT, it's just not practical and rarely meets all of then business needs, especially in vertical specific functionality. We have to start to think of enterprise workflows (not processes, which don't accommodate ad hoc in a flexible) in a holistic way and build software that is integrated in a way to work across the business and effectively handle ad hoc information and work.
If file-centric collaboration tools don't solve the problem, our enterprise systems make the solution difficult and our organizational dynamics are not collaborative what do we do? I think there are a few tactics to start on the road to removing this major barrier to social business:
Organizational fixes
Change incentive compensation plans to encourage and reward working across departments
Reward and recognize cross group collaboration efforts (and do it in big, visible ways)
Build cross functional teams to attack problems and issues. Reward their successes publicly.
Change leadership models (since I already posted on this topic, you can see that here.)
System fixes
Consider deploying a people-centric activity stream product to tie people, content, data and applications (particularly for exception processing) together in a more collaborative way. The activity stream is becoming the new user interface for the social enterprise and is very effective in managing ad hoc projects, teams and ad hoc information as well as exception processing.
You must implement a single 360 degree view of the customer that is available across the business.
View systems as a continuous workflow, not as silo'ed modules and design data flow to support that approach. Integration is the key, there can be no manual workarounds or hand offs that break the information flow.
Use the cloud as a way to facilitate the integrated enterprise when it fits your business needs and restrictions.
Approach the business as a flexible, organic business network and implement tools to facilitate cross fire-wall collaboration and ad hoc work management.
By the way, you might want to take a look at my IDC group's new blog on our Insights Community site on social business. In particular I'd point you to a new post on "The Donut in the age of Social Business" from CRM analyst Mary Wardley.