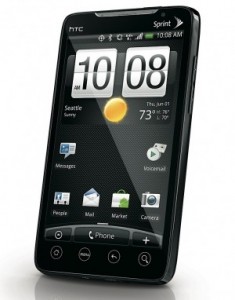 Back in July I dumped my iPhone for a new Evo from Sprint. I have enjoyed the phone (yeah the battery life sucks) and services (LOVE the mobile hotspot functionality!) however there has been a single persistent problem that has been causing me grief and it's time for Sprint to step up and fix it.
When Sprint made the Android 2.2 update available I installed it on my relatively new Evo… I had it just a few weeks. Immediately following the update I started getting "android.process.acore" error messages and a force close message where the app I was using would, well, force close (how very Mac). Sprint replaced the handset 3 times and each time following the upgrade I started getting error messages.
The last time it was replaced I told the Sprint store to just update the software and provision the handset and I would pick it up… still generating the error messages. Clearly this is not a problem with apps I may be running as the last update was done on a virgin handset by Sprint and it's still happening.
The local Sprint store told me today that a software update that has not been previously disclosed and for which no details are available would resolve this issue, however, not surprisingly I guess, a date has not been made available.
Out of frustration I called Sprint technical support and an indignant support rep told me 2.2 was "defective" and nobody should update to it and if I hard reset my phone it would go back to the old version. Anyone who has done the hard reset knows it does not roll back the ROM to a previous system software update, and to my knowledge the only way to do this would be to root the phone and install the earlier RUU file with the appropriate utility. Irrespective of technical details, an unpublished fix that consists of going back to an earlier version of the software really isn't a fix at all.
Sprint needs to step up, there are other people having this error messages post 2.2 and it does render the phone impaired, for example if when writing an email you get this message the email app is shut down and your message is gone with it.
PS- Apple hardware/software has problems but the defining aspect of their customer support response is that they take ownership for fixing what isn't right.