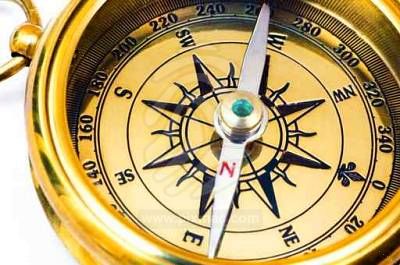 The world of supply risk management is continuing to get more and more attention these days. The attention is not exactly new, but it appears that the intent behind it is changing. It seemed that there was a tremendous amount of supply risk window-shopping going on, amongst professionals, prior to new economic concerns emerging in the fall. The story was all too familiar: companies want to kick the tires of available solutions to manage risk, however few end up pulling the trigger and rolling out a solution with any scale to the broader organization. Yet the past few months has seen a number of new RFPs and selections in the marketplace in this area both for services (e.g., manual supply risk analysis) and software designed to manage a variety of risk factors.
In other words, the supply risk tide could very well be turning. Still, our discussions with practitioners and advisers alike suggest a lot of confusion in the market over what types of solutions are available to manage supply risk as well as which are appropriate for different organizations, based on both procurement/supply chain maturity and industry. In an attempt to clear the air and provide what we hope will become required reading for those attempting to get smart within this market, Spend Matters recently published a new, free Compass Series research brief: Supply Risk Management — Segmenting the Technology and Content Landscape and Choosing the Right Category of Solutions. The research is part of Spend Matters Compass Series IV, tackling next level supplier management issues.
In the paper, we look at how companies can manage a range of risk factors using off-the-shelf technologies and content sources. These areas include: supplier financial viability (and related operational viability) due to bankruptcy, declining balance sheet health, ability to meet obligations in a timely manner, etc., supplier quality and performance risk (related or unrelated to supplier financial viability), brand and reputation risk based on supplier contract and related compliance activities (e.g., ingredient/part traceability) and regulatory and related non-compliance including watch lists, environmental and related regional requirements (often examined on a per-country basis) including government control lists, debarment, etc.
The challenge within the supply risk management technology and content landscape is that there are multiple ways to tackle risk factors. We note in the paper that as one enters "the twisting paths and crowded market stalls of the supply risk provider world, the diversity of wares take on a granular (and confusing) twist feel as vendors hawk their goods over each other. Especially within the software and content market for supply risk, questions often arise faster than they can be answered:
Are these like-for-like products that we can compare?
If I buy software product X, do I also need software product Y?
Does software product Y ship with content and enrichment data, alleviating the need to separately contract with content provider Z?
Should I treat a previous investment that I can extend into supply risk as a sunk cost by augmenting it with a more targeted risk offering, or should I continue to invest in my current platform by taking it into the risk area?
Should I evaluate supply risk solutions in the context of a broader software platform decision?
Can I get all of my content from one enrichment provider or do I need to deal with multiple content vendors?"
To help practitioners and their advisers sort through these questions, we've created a segmentation and detailed description of supply risk provider types, representing a more fleshed out version of material we presented earlier this year at ISM on the same topic. We also introduce a succinct capability/maturity model description to help companies align what type of solution is the best for their organization. The paper provides vendor shortlists in each categorization as well.
Consider, for example, the role of spend visibility solutions in helping to manage supply risk. For supply risk data enrichment, many of these providers have "OEM data or data partnerships (e.g., both Ariba and Emptoris have relationships with D&B)." However, it is important to note "the risk enrichment data delivered by spend analysis providers is not necessarily the exact match for what content providers sell directly to companies (in terms of depth, refresh rates, proactive alerting, etc.)." In short, our analysis in this area suggests that based on these limitations, spend visibility solutions alone provide an incomplete supply risk management toolset to companies. However, they can be a "useful place for less risk-mature organizations to begin their risk mitigation journey by providing a simple and low-cost means of extending existing solution investments."
If you're curious to learn more about how spend visibility tools, not to mention supplier information management/supply base management, supplier performance management and pure-play supply risk platforms fit into the overall supply risk equation, then this paper is a good fit for you. And if you need practical advice on supply risk content providers (e.g., "enrichment and software providers that resell third-party content may have more attractive pricing than going directly to the originator, [enrichment content pricing structures] can change materially based on one-time enrichment costs relative to real-time, weekly, monthly or quarterly refreshes of the same information, etc." you'll come away with the basics of what you need in this area as well.
So what are you waiting for? Download our latest Spend Matters Compass research in the supply risk management area today: Supply Risk Management — Segmenting the Technology and Content Landscape and Choosing the Right Category of Solutions.