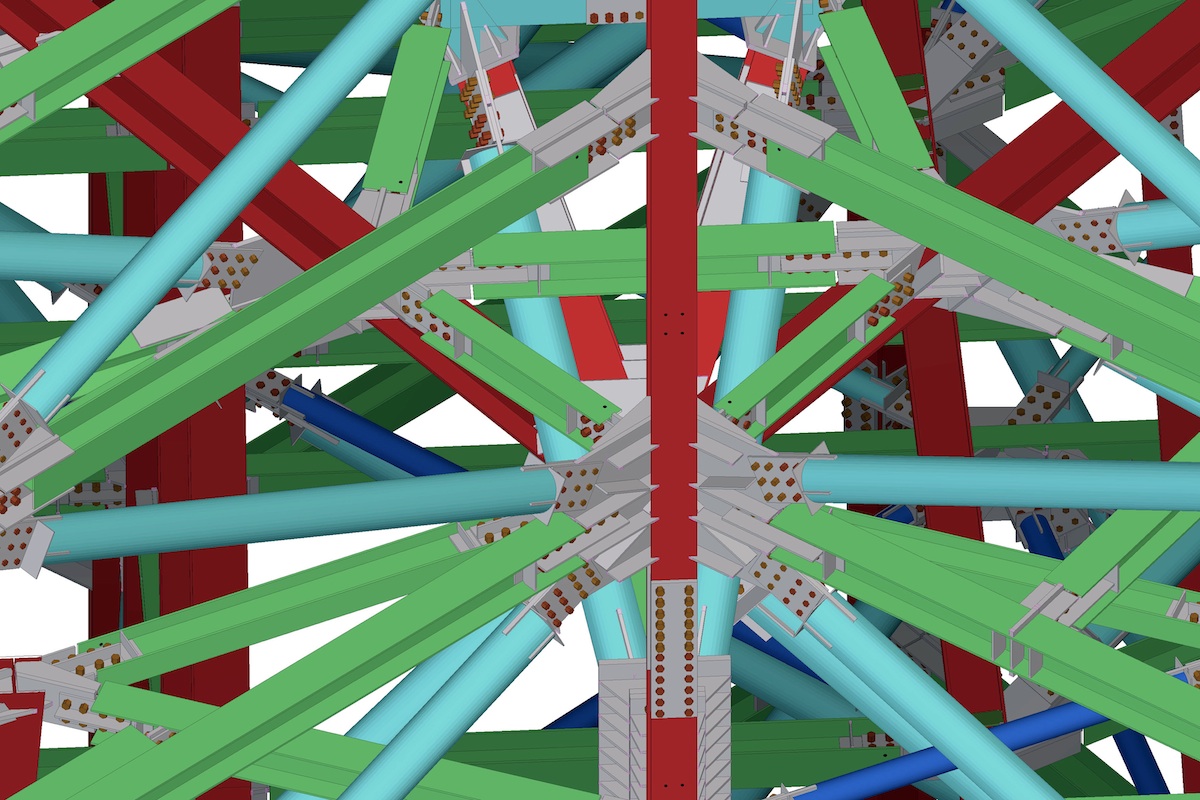 Ever feel like, as an industry (or industry analyst), that we make everything seem as complex as possible? I guess it makes sense, the more "technical" or more complex, the more you need us or IT or tech vendors or consultants…simple things anyone can do, right? There's a lot of change happening in business, partly as a hangover from the recession, partly because of extreme organizational pressures from several tech trends (see this
post
) and partly because for much of the business world the way they make money is fundamentally shifting. Now I don't want to oversimplify things either, but the more I look at all of the changes and potential for change, the more I'm convinced that in reality all changes lead back to connectivity.
Last week I did a keynote for an Ariba event and as I was waiting to go on I listened to Ariba executive Paul Melchiorre talk about the history of the company. Ariba was born in the late 1990's as the Internet was moving from the static web to the transaction web (I call that iteration web 1.5) and was really all about automating a bunch of paper processes and networking companies and suppliers together using the growing connectivity of the Internet. I was at PeopleSoft at the time and I remember looking with great interest at what they were trying to do. Today utilizing the Internet's hyper-connectivity for business is commonplace but at the time it was quite remarkable. They were clearly establishing an idea before its time in my opinion. Its business has certainly seen its ups and downs through the years since 1998 but by learning and evolving and sticking to the base principal of facilitating business connectivity Ariba today is a strong player in what is becoming the key next generation business model, the networked business. One of the key evolutions of technology that is at the core of its growing success is the emergence of cloud computing. In fact in my mind cloud computing was the missing piece that enables connectivity across businesses allowing the creation of flexible business networks. Ariba is now dead center as an enabler of this growing business shift. (disclaimer: my keynote at their event was a paid engagement)
Connectivity, both business and people, is opening up all sorts of other opportunities for business. The social web, with its new relationships models and interaction models, is a result of this connectivity. The growth of mobile as a business "desktop" is both because of connectivity and an enabler of increased connectivity. Social CRM and e2.0 have at their core connectivity. People-centric networks, or connecting people with each other, with content and data and to technology is the key driver of the business change and needs to be at the core of the new socialized enterprise software that will be required to enable managing and operating an organic business network.
New business models that leverage connectivity are popping up with great frequency. Using connectivity to drive transactions and build granular reach in ways not possible before can offer up all sorts of new opportunities. I had lunch with a colleague yesterday in Philly and beyond the fact that I had an amazing Italian hoagie, we chatted about several new businesses that are using connectivity in unique ways. For example, wouldn't it be useful if you could have a way to recoup money from expensive items that you want but don't necessarily use all of the time…or on the flip side wouldn't it be nice if you could rent high value or unique items that you use infrequently at a reasonable price and in your local area? Without the concept of connectivity this would not be possible but today several new businesses are doing just that. They enable people to post items for rent in local areas and for people to rent those items at a reasonable price. Even more connectivity also allows the creation of a community around the activity of renting that is self policing and transparent and for a trusted method for carrying out the transaction. There are a bunch of start ups in this space so I'll only list a few: Zilok, Rentalic, Cool-Rent.com, rentstuffeasy.com, Rentoid and irent2u. Here's an explanation graphic from the Zilok site: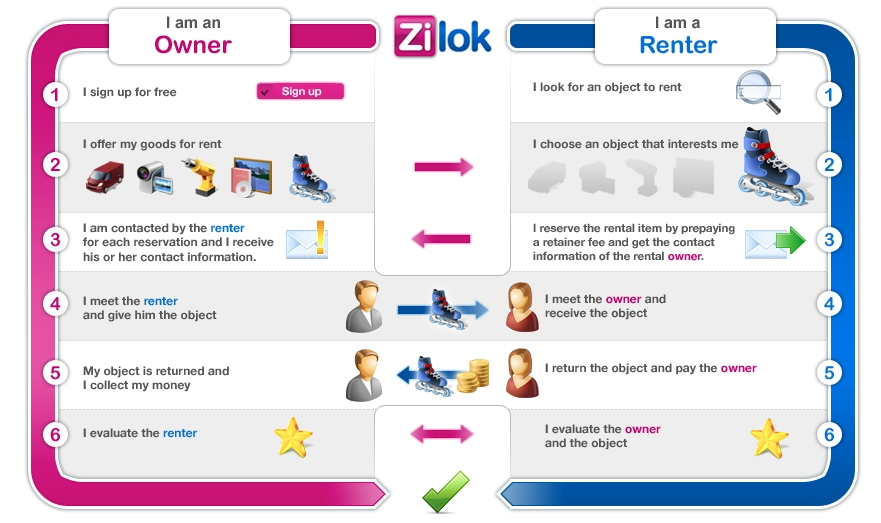 The idea of peer to peer transactions could also work for other types of transactions. One interesting and disruptive business that is using this idea is Airbnb.com. Airbnb is sort of like ebay, but for space or accommodations. Using hyper-connectivity it creates a marketplace where people with space to rent can find renters / travelers and carry out the rental transaction. It uses community to create a trust environment and provides the eCommerce backbone and reservations system to make the marketplace work. Airbnb is so disruptive that the hoteliers in some large cities are campaigning to get it legally blocked.
So there you have it, connectivity is simply the backbone of the new economy. Underneath it there is complexity of course, as we develop new technology to facilitate the use of connectivity as a business model disrupter but that's the beauty of the new tech, simplicity on the front often hides the complexity from public view.