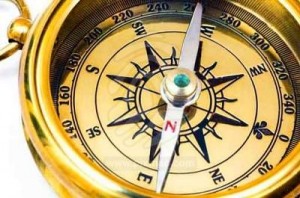 Spend Matters is thrilled to announce our most recent Compass Research brief, Making ERP Procurement Technology Work — Essential Third-Party Technologies, Solutions and Deployment Models to Accelerate Returns, part of our third Compass volume series: Getting the Most from ERP Procurement and Spend Management Applications. It's based not only on our recent research in the area, including dozens of interviews with practitioners, systems implementation experts, and vendors, but also our many years of past analysis and deep dives into examining what's been successful or not in SAP and Oracle P2P implementations. The best part about it — like all of our other research — is that there's no cost to download. It's free.
Our analysis takes a detailed look at three separate areas where third-party vendors and ERP partners (including those which are not formally aligned with the ERP ecosystem) can help practitioners greatly improve the returns they get from their procurement and general P2P investments. These three areas are: supplier onboarding, catalog and master data management (MDM) and invoice automation/connectivity.
Even though nearly all the analysis and recommendations in the Compass report are specific to these areas — and really represent a condensed, Cliff Notes version of how to get more from ERP procurement — there are a few general suggestions we make:
Evaluating third-party solutions in the supplier enablement, content/catalog management and invoice automation/supplier connectivity at the same point as evaluating core ERP procurement products (ideally, not after an implementation begins)
Considering ERP technology partners, but looking beyond just those on the sales sheet
Considering vertical-specific solutions for life sciences, research and higher education, especially in the areas of content/catalog management, based on unique user and organizational requirements
All too often, companies go down the ERP procurement route without fully understanding the universe of potential partners and enabling third-party tools to work with. The sad thing is, given how far both Oracle and SAP (not to mention PeopleSoft) have come in the past decade with their core capabilities in procurement, is that with a bit more due diligence and partner selection upfront, you achieve returns going far beyond (and at considerably less cost) than even just a few years ago. We hope this paper represents both a quick and useful read for those who want to get off on the right ERP procurement foot (or to improve/accelerate current implementation/deployment efforts). By no means does the paper deliver an exhaustive list of third party capabilities and solutions (we encourage readers to probe additional areas based on their unique needs), but we hope it accomplishes the equivalent of the 80/20 sourcing rule by calling attention to the areas where it's possible to have the greatest impact by considering third-party solutions in addition to core ERP procurement and P2P capabilities.
So what are you waiting for? Download Making ERP Procurement Technology Work — Essential Third-Party Technologies, Solutions and Deployment Models to Accelerate Returns today!