Continuing on a trend I started last year (see examples here and here), I wanted to add my commentary on the quarterly performance of our SaaS portfolio companies in the heels of the 3Q10 pubic company reporting season.  The public SaaS companies that have already announced, e.g., Success Factors, NetSuite, Taleo, DemandTec, demonstrated good results that fell within analyst estimates, in what is typically considered a tough quarter for IT vendors.  Our portfolio of 10 SaaS companies had a decent quarter; no blowout results, but no craters either.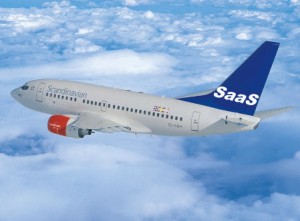 Reviewing the public SaaS company results I was noted the following:
The economy continues to negatively and disproportionally impact small companies that had been the traditional sales target for SaaS vendors.  As a result, these companies have slowed their purchasing or renewed their subscriptions.  Many such companies are going out of business. However, the SaaS adoption by larger enterprises is accelerating.
Bookings growth in the 15-30% through a combination of landing new customers and aggressively expanding within existing customers.  During the continued economic uncertainty the land and expand sales strategy is helping many public SaaS vendors, e.g., Success Factors, Rightnow, DemandTec.  The same is the case for our SaaS portfolio companies as well.
Churn rates are improving as customers feel increasingly comfortable with the SaaS solutions they have already adopted and the vendors are emphasizing churn reduction in order to provide downside protection to their sales efforts that continue to be challenged in this economy.
While the adoption of SaaS CRM and HRC solutions continues to accelerate in larger enterprises, according to recent surveys by Goldman Sachs and Morgan Stanley, SaaS ERP applications are slower to adopt.  Enterprises expect to customize the ERP solutions they adopt.  This expectation is counter to the SaaS philosophy, thus leading to the slower than expected adoption of SaaS ERP by larger enterprises.
In our SaaS portfolio
At least 50% of the total number of deals signed by our SaaS companies during the quarter came from large enterprises, across industries such as manufacturing, publishing, retail, CPG, travel and services, continuing a trend that started late last year.

These tended to involved multi-year contracts (2- and 3-year).  The multi-year contract approach is used by the large enterprises to ensure price stability.  We have advised our companies to try to resist such deals because we see them as an attempt by enterprises to replicate the perpetual license model while shifting all the IT costs to the vendor.  It is also important to note that in all of these deals with larger enterprises the CIO, or some other IT executive, was always involved in the decision process.
The Total Contract Value (TCV) is increasing but not necessarily in the ways we want.  In particular, in addition to the multi year contract expectation, larger enterprises require the vendor to provide significant amount post-sale professional services (often as much as 40% of the TCV). Therefore, while with the higher TCV the SaaS vendor's cash flow is improving, the MRR (the most important measure of a SaaS company's performance) is not benefiting commensurably.  Increasing TCV in this manner also compresses margins as such deals require a more expensive and lengthier sales process.  As a result we advise our companies to view sales opportunities of such TCV profile as upside rather than making them the core of their quarterly sales performance.
Our companies are starting to see more opportunities to expand their deployments to other departments within their larger customers as well upsell new modules of their solution.  As a result of this trend, more of our companies are expanding their account development/management teams and further modularizing their solutions to create reasons to upsell.

Regardless of the customer size, and similar to 2Q10, several of the deals closed during the last 2-3 weeks of the quarter.
Like with the public SaaS companies, reducing customer churn became a more important quarterly goal than ever in the past and a way to provide downside protection to new sales.  These days in earlier stage companies we expect 7-10% churn.  Our companies have been able to bring churn down to 2-5% during the quarter.
Continued accelerating interest in SaaS applications by international customers.  This quarter our SaaS portfolio received strong interest from and signed deals with Western European (British, French, Dutch, German), Brazilian, and Asian (Chinese, Singaporean, Australian, New Zealand) companies.
Webinars, particularly they include a presentation by an existing customer and, maybe even, a partner, proved the most effective lead generation channel during the quarter.
The demand for BI, and analytic solutions is increasing.  In addition to the increasing demand that is seen by our SaaS BI and analytics portfolio companies, all of our other SaaS application companies are asked by their customers to at least provide out of the box reporting functionality as part of the offering.
During the quarter we sold one SaaS company (Tricipher to VMWare) and added a company (Acclaris) to our portfolio.  Our portfolio company Infopia sold its ecommerce SaaS platform business to Versata/Trilogy, changed its name to Acteea (www.acteea.com) and is now focusing on a SaaS ecommerce analytic application that is already being used by several B2C and B2B ecommerce companies. We expect to see continued M&A activity by both public SaaS vendors that are looking to increase their solution footprint as well as on-premise software vendors that realize that they must provide SaaS solutions and acquire SaaS expertise in-house, e.g., Dell's acquisition of Boomi.
4Q started strong for our companies with several closing deals in October.  We anticipate this to be a strong quarter, repeating the trend of the 4Q IT budget flush.  For the time being the outlook for 2011 remains more muted.