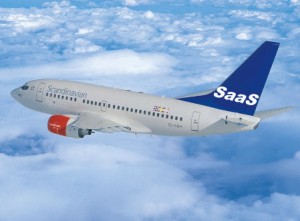 Fellow Enterprise Irregular Evangelos Simoudis is definitely worth following.  As an active Venture Capitalist he often focuses on his portfolio experience – but through that micro-lense gives us an overview of the market, "The State of SaaS" per se, confirming / contradicting based on real life, real companies what many of us see as trends.
One such essay is Insight as a Service.  It's about what I called the "hidden business model enabled by SaaS" in 2006: using aggregated data for benchmarking.  Four years later it's no longer hidden, but a growing business with great future:
… services that can be offered under, Insight-as-a-Service, can range from business benchmarking, e.g., compare one business to its peers' that are also customers of the same SaaS vendor, to business process improvement recommendations based on a SaaS application's usage, e.g., reduce the amount spent on search keywords by using the SEM application's keyword optimization module, to improving business practices by integrating syndicated data with a client's own data, e.g., reduce the response time to customer service requests by crowdsourcing responses.
Read the entire post – worth it.  His most recent piece is an analysis of the SaaS Market: During 3Q10 SaaS Continued to Strengthen in the Enterprise.  Solid analysis, which, in the name of "a picture is worth a thousand words" inspired me to create the above image (thanks, SAS, Scandinavian Airlines for lending me one of your planes).
But there's another image that came to mind this morning.  I'm involved in a project that brings together great minds, including SaaS advocates, Collaboration gurus. Last minute preparations, proposals, collateral, design docs flying back and forth, with the usual "please update / change" call.  Except… there's a problem: the documents come as Word attachments. How are we supposed to collaborate on that?  So, in the name of "a picture is worth a thousand words" … here we go: