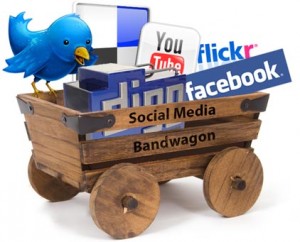 Most businesses today are wondering how social media can help them be more successful. Perhaps they should be using tools such as Facebook and Twitter to interact with customers? Or maybe they ought to set up their own collaboration and social networking tools? Either to foster conversations internally among their own staff, or to improve and harness communications with their customers, partners and other stakeholders.
Many of these discussions focus on the tools and the technologies. Buyers evaluate which community platforms have the most flexibility and the best features. They ponder whether to invest more in engaging with customers via Facebook or Twitter.
Perhaps they should focus their deliberations more on their own companies' operations and culture. It's always been true in computing that, if the process is broken, automating it won't fix it. The maxim holds true for social computing. The tool is only any good if you know what it's good for.
"The social media bubble is about to burst," warned Xeesm CEO Axel Schultze in a recent blog post. His point was that people will soon tire of aimlessly scanning social media streams or maintaining random social media sites. Pressure on productivity and budgets will put the time and money spent on these activities under the spotlight. And yet some companies will still succeed with their social experiments, he went on — because they'll understand why they're doing it, and they'll put in the effort to be successful.
"The biggest benefit of social media is to do more business with more people in a grander geography and in less time than ever before," he wrote. "But it comes at a price. And the price you pay is to be more open, more social, more connected, more interactive, more helpful and more conversational than ever before."
The trouble with any bandwagon or buzzword is that too many people leap on expecting an instant transformation and payback. As with any endeavor, it takes effort to succeed. Social is especially beguiling, because it seems so easy and natural to do. Yet Schulze is so right to point out that it takes a lot of effort to do well. To do it profitably requires enormous self-discipline, carefully focussing the effort on the relationships and interactions that matter to the business. Selecting the right tools and technology will help, but they count for nothing without good management, planning and direction.
Related articles