Dateline: Sydney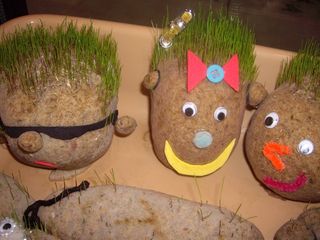 Sydney is an amazing city, much like most Western large cities in many ways and much different too. The CloudBlog team decided to check on how Sydney perceives cloud computing – extremely well it seems. Within a half dozen meetings and one keynote from CloudBlogger Peter Coffee it became clear that in the land of Oz, cloud computing is already taking off in most places and ready to take off in the rest including the public sector. Similar to other places, however, there are still interesting interpretations of what cloud computing means.


We bring it on ourselves at CloudBlog, talking about the private cloud as if it means something more than an minor blip on the evolutionary scale to the data centers we (when we were in IT) built in the 1980s which in turn were a blip on the evolutionary scale to the data centers in the 1960s – just smaller and more efficient. The rennaissance of data centers I suppose happened in 2000 when blades came out. Wow – we thought – blades – now that's progress … until everyone figured out that they fried eggs faster than a Teflon pan under 10,000 BTUs. But hey, it makes for interesting reading. Interestingly, one of the best sources for clarity on cloud computing definitions is in Wikipedia. And while this CloudBlogger didn't hack into the definition on the site just prior to publication, there is a litany of references that makes it a compelling living document.
But text is dead. So CloudBlog interviewed Peter Coffee about the private cloud, thus playing into our own irony but in a purposeful and meaningful way. We are that vain. These are the questions we asked. Watch the interview to see how Peter answered in is own unique and hypererudite fashion:
1) What is the private cloud?
2) Would you recommend the private cloud to one of your competitors (to try to torpedo them)?
3) What if a bunch of people paid you $500gs? Would you recommend it then?
Then the survey above and see where your definitions lie.