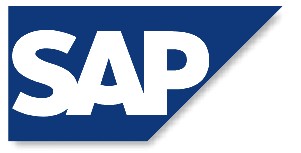 In the first installment of this post (which has already lead to a healthy debate in the comments section), I examined a number of the sourcing enhancements, customer milestones and related news surrounding the fall launch of SAP's latest Sourcing release. In today's continuation, I'll share additional enhancements and related comparative analysis of the solution release that SAP made available in September. Starting with the area of Supplier Management, which SAP sells as a separate module, the latest release streamlines the publishing and replication of supplier data between multiple back-end ERP systems and the front-end toolset. This creates, essentially, a virtual supplier system of record that aggregates different source systems. The ability to push updated information (e.g., contacts, banking details, etc.) back to these systems is based on the degree of configuration in the deployment.
This capability, like many others in SAP's Supplier Management toolset, is already available by all of the other competitive solution providers specializing in this area. Yet the introduction of more flexible workflow to change the supplier onboarding and information gathering process — not to mention the ability to get more granular around information requests based on foundational data elements like category, geography, supplier size, etc. during an enablement or updating stage — does bring the capabilities up a level. Ironically, I've always said the Aravo supplier information management platform is most similar to Frictionless in the way the original e-sourcing platform was architected in terms of configurability and extensibility. This, of course, begs the question of how the updated Frictionless platform would fare in a head-to-head comparison against Aravo today, now that it also has added enhanced supplier management capabilities.
SAP's Supplier Management module also adds yet another place where SAP users can get supplier performance management capabilities from SAP in its latest release, with the introduction of enhanced capabilities (I think that makes four or five different modules, solutions, code-bases, etc. where similar, although functionally variable, capability is resident for scorecarding and general vendor management). Still, from an SPM standpoint, I would probably look elsewhere to a more focused solution (e.g., Biznet, Hiperos, Ivalua, Pool4Tool, BravoSolution, Emptoris, Aravo, etc.) if this were a primary focus area behind a supplier management-type rollout.
Unlike the other modules (Sourcing and Contract Lifecycle Management) built off the same platform, SAP only sells one version of its Supplier Management toolset: a "premium" variant, as opposed to offering both "standard" and "premium" options with different price points. SAP prices this module based on the number of supplier owners (supplier owners, in SAP's words, have "full access to the package" including the ability to create, edit and delete information"). At the high-end (few number of seats), the SAP price sheet has users paying €175.00 per month, each. This can drop as low as €17.50 per month for incremental users above the 500 threshold (with price breaks in between as well). SAP also charges a one-time platform set-up fee and a one-time implementation fee. Users opting for a single-tenant deployment also pay an annual fee for this option.
Overall, Spend Matters will withhold final judgment on the relative functional merits of SAP Supplier Management pending an extended demonstration (we did have a chance to demo an earlier release previously). Still, based on this earlier demonstration and the current price points, Spend Matters believes that SAP Supplier Management could very well prove an economic deployment choice in certain situations for companies looking for targeted Supplier Management capabilities, although a range of competitors deliver additional feature/function capabilities designed to enable specific use cases (e.g., supply risk management, compliance management, CSR, supplier diversity, etc.).
Stay tuned as we continue our analysis of SAP's latest Sourcing platform release.