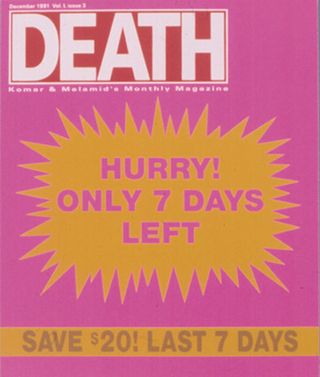 Technology media was further disrupted this morning when a seemingly minor announcement rocked the media world. The minor part is this – a new analyst firm was launched today. The disruptive part is that the assemblage of key influencers into one organization that is not advertiser driven. The new firm is consulting and engagement oriented and unlike most other firms these guys will crank out content that focuses on enterprise information technology, particular, cloud, social, and mobile.
The announcement is this: R Wang split off from fledgling but highly visible and popular analyst firm Altimeter Group to form Constellation Research, aptly named because of the way it assembles various disciplines and personalities and forms a unique cohesive identity.
I asked R why he thought the world needed a new analyst firm, and he wrote back in traditional conservative analyst fashion: "We wanted to bring a constellation of smart minds, great customer networks, and vendor ecosystems together.  It starts with independent analysis, leading edge research, and a passion to share with our clients.  We're focused on being Independent. Pragmatic. Disruptive."
OK, R, you can always get a job writing for Obama if this doesn't work out. Change is good!
Every analyst group besides Gartner has a similar message or aspiration, so if R is going down that path, it's going to be about execution more than about the vision. But he's also undercutting himself and his firm. He has assembled an unbelievable team so far. It's a company not of strangers. From the get go, he's got himself, Frank Scavo, Sameer Patel, Vinnie Mirchandani, Oliver Marks, the infamous Zoli Erdos, and others. His advisers are Paul Greenberg, Dennis Howlett, Esteban Kolsky, Brian Solis, and others. Talk about an A Team.
It will be hard for many vendors not to suck up to Constellation, giving the new firm more clout, and wreaking analyst havoc everywhere. But the real question can this assemblage be objective? Objectivity is one of the first words on Constellation's values statement. Can it be objective by taking money from a vendor who pays for advice and then in turn resells that advice back to the same vendor and its competitors in addition to non-vendor clients. This is the issue that gives analyst firms an interesting (as in cursed) reputation. Some call it extortion. That's analyst firm 1.0. But business 1.0 says that that model can't survive.
It is clear that objectivity can be created through transparency. That is afterall the major goal of CloudBlog. We work for a company that happens to host our blog. But we are completely transparent about it. We also have a code of ethics and while we pick and grin we're also part of a movement that happens to be disrupting the technology media – a place where each of our key bloggers came from.
What's interesting is the backstory on why R split from Altimeter, a firm that was also disrupting technology media in a different way. Disclosure: we have had a paid relationship with Altimeter in the past. R probably most likely still has some ownership there, but I can't speculate on what I already know. What I don't need to speculate on is why. It's clear that Constellation will more or less a 2.0 version of a traditional analyst firm and R wants to conduct research. But Constellation will do webinars, conduct research, have a source of revenue that comes from vendors, and have prices that reflect going rates to support the level of analysts that Constellation has hired. (Disclosure: we do not have a paid relationship with Constellation, although details are murky – it's like a mini custody battle).



Does the world need another analyst firm?
The quick answer is no. You might as well try to sell a new IT magazine. There is absolutely no way we would want to support a new firm. That is, if it were a traditional firm. What is different is that Constellation is an analyst firm of influencers and influencer relations is in most ways far more important than the run of the mill stuff I see every day (disclosure: analyst relations is part of the group I run at salesforce.com). To be convinced for sure, I need the metrics – who does Constellation reach and in what areas of coverage? Everyone needs this data. No one supplies it. Constellation has the power to change that concept and provide the data to help us decide.
I'm on Twitter and not afraid to say it.