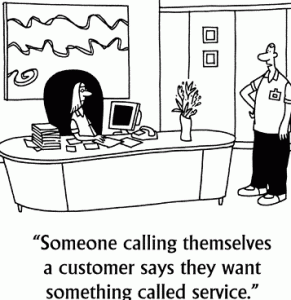 I spent an interesting 24 hours last week at RightNow's EMEA conference [disclosure: the vendor paid for travel and accommodation]. This is a company I've been following ever since the earliest days of SaaS, and from what I heard last week, it's heading for a fresh resurgence. Once mentioned in the same breath as Salesforce.com, which also had its IPO in 2004, RightNow's growth initially followed a less stellar path than its bigger rival. Rather than competing for the volume business of sales automation, RightNow chose to specialize in customer service. It now prefers to call itself a customer experience vendor and it has narrowed its focus to concentrate on large consumer brands. It helps them interact with their customers across all channels, from social media and online to email and traditional telephone call centers.
The specialization seems to have paid off. Gartner ranks it the clear leader in its chosen field and although newer names such as Lithium and Jive are making progress at the social end of customer service, RightNow seems to be the only vendor with functional strength across the full spectrum of touch points that consumers have with brand name vendors today. This is vitally important in the market RightNow serves, because these consumer brands are having to transform the way they interact with customers to take on board all the acceleration in mobile platforms, social media and other manifestations of the cloud.
Just as importantly, the vendor has finished realizing the results of a thorough refactoring of its underlying architecture, giving it a technology platform to sustain its product ambitions over the next few years. The final plank has been to invest in sales growth, bolstering its sales teams and recently appointing a new sales-focused president and chief operating officer, Wayne Huyard, to work alongside founding CEO Greg Gianforte.
The timing seems perfect to push for faster growth. The evolution of the cloud has reached a point where businesses are forced to transform themselves if they want to keep up, and they need effective cloud technology platforms to do that. Legacy on-premise IT systems simply can't keep pace with the rate of change and evolution we're seeing today. I often cite mobile as an example of this. With on-premise infrastructure, keeping up-to-date with all the platforms that consumers are adopting is a never-ending upgrade treadmill. With SaaS, as Gianforte told customers in his keynote last week, "You have these components already deployed, you just need to enable them."
Another example comes in the call center, where after years of stagnation in which the industry has acquired an image of soulless factory-farm conditions, transformational changes are now starting to ripple through. When I'm speaking to enterprise audiences about business transformation through cloud, one of the companies I most like to cite is LiveOps, which instead of employing its agents…