Over the past couple of years I have met with several startups that offer analytic solutions for mobile data.  I have not invested in any of them.  I had felt that the data captured from feature phones and early generations of smartphones was not rich enough to lead to interesting and distinct analytics.  For example, while data captured from a mobile web browser such as sites visited, pageviews, time spent browsing could be analyzed, we didn't need a new company to do that.  Omniture could do that just fine.  However, the new smartphones capture more interesting data.  These data sets could drive the creation of a new and interesting analytics.  As a result, I am becoming interested in mobile data analytics and have been actively looking for investment opportunities in this sector.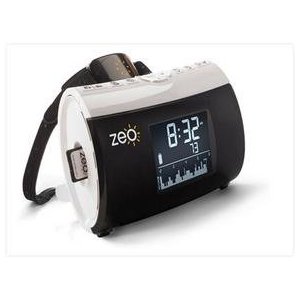 The new smartphones are becoming sensor platforms, as well as being computing platforms.  In addition to photo and video camera, touch screen, GPS and accelerometer, new types of sensors are being connected to smartphones.  For example, Bling Nation has introduced a sensor that adheres to a smartphone and is linked to the user's PayPal account.  Our own portfolio company Zeo has announced that it will connect its sensor to the iPhone in order to capture sleep-related data.  Some of the data sets generated by all these sensors that I find interesting include:
The time-series of GPS and accelerometer data for each subscriber.  By analyzing these time-series one can predict where and when the subscriber will be next and offer relevant services at the predicted location, e.g., parking availability with offers from parking garages.
Data generated from the use of augmented reality (AR) application can create new advertising opportunities, as well the opportunities to serve up relevant content the user had not thought to ask for.
Configuration data on the complete software stack running on each phone (from firmware to operating system to application software).  This data can then be used, for example, by an app store to recommend new available applications that will be augment the user's productivity.  Such configuration databases today exist only in corporate IT settings.
Mobile payments data combined with geolocation data.  Analyzing this data can lead to predictions about customer brand or product loyalty.
Entertainment-related applications, e.g., gaming, and health care applications, e.g., prescription dispensing, will also benefit from the analysis of this type of data.  I am not certain whether new data management systems will be necessary for such data sets, though I imagine that the data will be big and complex, particularly as various time-series are captured, and will be stored in the cloud.
The wireless carriers may not be in the best position of collecting this data, not only because of their lack of experience with diverse data types, but also because they are regulated businesses.  Google and Apple are in a much better position because they already collect much of this data through their Android and iOS platforms respectively.  While these companies may also be best able to mine the data, they won't enter this business in the near term.  Instead it will be startups that will first experiment with creating interesting data sets out of the collected data and analyzing them.  My assumption, also driving my interest in the sector, is that companies like Google will wait to see how these "experiments" go and proceed to acquire the more interesting of the analytics startup companies.
Users will need to give their permission for this rich data to be collected and combined.  Vendors, including wireless carriers, will get the users' permission by offering free services (something for which consumers have shown interest and affinity), better experience (optimized bandwidth, improved application performance, more accurate recommendations around applications, products, services, social connections, etc), and more accurate targeting of ads in ad-supported services.
The mobile space remains highly fragmented and the talent to create and analyze these data sets may be hard to find.  The new smartphone platforms present opportunities for collecting valuable data sets that will lead to the development of unique analytics which will in turn drive important and novel decisions.  Startups can lead the way to create these analytics and the enterprise platforms that manage them.