#FacebookMail?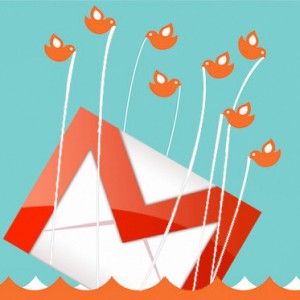 The basic childhood question is Why? Parents patiently answer with well thought-out questions only to be met with another "why?" Finally they give up and say Why Not? This of course haunts the parents for the rest of their lives.
So when Facebook launches its email and people freak or are left confounded by Facebook's apparent lack of ambition or innovation, introducing something that has existed for years, most people ask "why?" The real answer is why not. Puerile and sophisticated at the same time, just like Facebook.
First of all, I haven't seen Facebook's email that is really not email, but I've seen enough. It's simplified communication. It's yet another distraction; another cog of the Facebook machine that is designed simply to keep people glued to a system that a lot of people use to stay connected or relevant or simply remain distracted because 70 percent of people are stressed beyond belief because of the economy and just want some comfort food that comes in the form of communication.
That's the hook. The reality is that Facebook is building out a larger social graph and are building it one step at a time. They are the paradoxical open monolith – letting anyone develop on the platform but making sure it is sticky. It is what Windows tried to be in the 1990s.
The crowd that has just enough knowledge to be dangerous will claim that Facebook Mail seems silly or irrelevant – no one needs another messaging system. This crowd works in the enterprise because consumers don't care that much about a universal SMS inbox.
But IT does care.  IT doesn't want it at all. It represents another attack on corporate compliance. The costs are dramatic when any popular messaging system comes to life. It means that training is involved, that vendors start to build email sniffers and selling them, and enterprises start buying them. Millions willl be wasted because of the power that Facebook already has – that information demands to be free and Facebook is doing its work to free it.
What concerns IT is the Facebook reaction to enterprise questions. The Facebook response issue to basic IT questions is something like this: Oh you want to restore those deleted messages you sent that happened to impact a company's stock price? Oh – well yeah, that's not going to happen. You want to stop that profile update or tagged picture that will set up a harassment suit? Nope – that information was sent and captured on the Facebook system, just as it could be done today with any public email system that lacks even basic audit controls. Facebook will cost organizations millions because there's yet another wildly popular messaging framework that impedes any of the falsely claimed progress that corporations make to try to control the communications fabric inside the enterprise.
Which brings me to Gmail. On the surface, Gmail looks like a wasted opportunity. It was unique at one time with threaded messaging and a tremendously viral capability (invite five of your friends!). It got a little more interesting when Google added Chat, and then started adding enterprise capabilities. Facebook's email as far as technology goes is where Google was in 2005.
Then Google Voice came along and power users loved it. Then pflunk! Buzz. Google tried to do things that Facebook already did well. Gmail – what the heck happened? Where's the innovation? Sure it's popular, but Facebook has the power to drive right through the gaping hole of opportunity. The result? Facebook and Google get mad at each other (technology cooperation at its best) and through their mini spats absolutely nothing emerges – except a little agreement in which Apple finally approves Google Voice. Now it's clear that Google, Apple, and Facebook are all symbiotic enemies … and Microsoft is collateral damage.
But Facebook is strange. Try to read any of its press releases on its web site and you'll find that  each one is dated December 31st, 1969, so each press release looks both old and current at the same time, almost as if Quentin Tarantino was in charge of public relations. It's by design, though. Facebook is savvy and prepubescent at the same time. Facebook knows that the traditional email message is dead and so they're building it and weaving it into the application that now has 500 million users, that people spend 700 billion minutes on every month, that has one million developers. For consumers, Facebook's announcement is nothing more than a proclamation that email is indeed dead. It's not even a feature anymore – it just exists without thought, and when you don't think therefore you are not.
Looking at this strictly from a numbers perspective, Facebook is kicking Microsoft's tush. It has more than 2x users than the number of Windows 7 copies sold. It has the momentum, it has an email system not named hotmail. It is taking Microsoft's money and crushing it at the same time it is obliterating Google in the consumer space.
Unlike Google, Facebook has claimed no aspirations for not being evil. One might even conclude that the frequent privacy changes amount to evil. One might believe that its CEO's claim that the age of privacy is over is tantamount to evil, despite the inevitability of his statements' correctness. In the enterprise, a lack of privacy or claims about lack of privacy aren't evil, they are a true threat. National security might not be at stake, but it could be, since 70 percent of Facebook's users are outside of the United States. Corporate security and compliance is at risk for sure, though.
Google has a leg up here. But that leg is a stump. It needs to accelerate the business. Enterprises deserve more. My question to Google is Why?
But that's where Facebook ultimately fails. It completely doesn't understand the enterprise in the same way that the enterprise doesn't understand it. The consumerization of IT can only go so far. 
So when someone asks why Facebook is completely ignorant of the enterprise. The correct answer to the childhood question is simply Why Not?