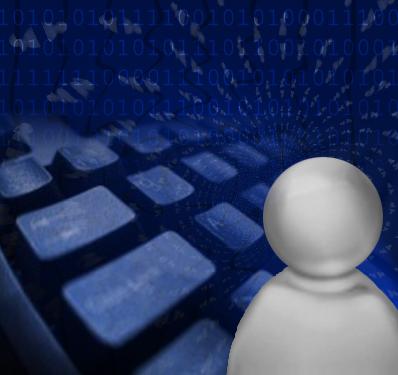 I was mulling over the facebook email (or is that not email but messaging) announcement and looking at a bunch of the surrounding commentary when an idea struck me. First though, please don't skewer me over the blog title until you hear me out…and yes I do realize that communication should be inherently people centric, the problem though, I think, is that online communication today isn't. Online communication today is system or technology centric, not people centric. Think about it, if you're communicating with someone in email can you simply switch to IM…and which IM; Skype, Yahoo, gchat, iChat, MSN? You could maybe switch to an IM aggregator like IM+ or Fring I guess. Every communication system is a silo. Now of course you could answer that unified communications was an approach to solving this, but we all know that UC isn't a widely used solution, at least not yet (if ever), and even the best UC systems I've seen don't necessarily go far enough and that's just really an enterprise solution. The reality today is that communication is more than an enterprise or personal issue, the blending and consumerization of the enterprise makes the problem a holistic one.
There's an underlying problem, every system identifies everyone differently. Each email address is unique, IM id's are unique, mobile phone numbers, land lines (I hear some people still have those), facebook, Twitter…all over the web you're known by a bunch of different ID's. And where do we keep / store those ID's, all over the place of course. Just to keep up with important contacts I keep my trusty Mac Address book and upload that to Google contacts (also sync'ed through mobileme)…oh, and there's my Cardscan database (and it's cloud sync backup); and on my android phone I have an address book (actually a pretty good one, it pulls from local, Google contacts and facebook). It's a complicated mess just to figure out how to contact someone and email as a primary communications method is, at least for me, really hard to manage and flawed (not even adding in the spam problem). I won't go on another email rant though, I just want to point out that there is a problem that needs solving, whether facebook or Google or any other tech company can solve it remains to be seem.
Perhaps communication online is changing too? I have watched my 15 year old daughter communicate with her friends (and me) over the last year or so and I agree with Zukerberg's assessment that digital natives like her don't use email. She has 2 email accounts, she just doesn't ever check them (actually not completely true, if I send her something in one of them I send a facebook message to check it out). She communicates on facebook and SMS, and switches indiscriminately between the two. Conversations can start in one place, continue in the other and then return back (it's kind of funny to watch). Voice is also something she rarely uses and in fact I see her react negatively to phone calls all of the time, she would prefer another vehicle and it annoys her if someone won't meet her on her own digital terms. Doesn't mean email is dead (yet) but I do think that it signals the start of a change in the way people communicate online.
I try all sorts of tools and processes to make communication easier, after all communication is a big part of being an analyst. I'm currently managing my never ending stream of email from four accounts mostly out of 2 gmail priority inboxes. It's a little better but still a long way from even okay. The priority inbox is hit or miss, sometimes it learns and sometimes it refuses to learn what is important to me…I keep training but… Chat is another issue, I use Skype, gchat and yahoo so they're mostly scattered. I do use Skype for a lot more so it's usually open but the other 2 I switch around from Addium, IM+ (on iPad, iPod Touch and android) and once in a while Fring. I also use the web client for gchat at times…I have two mobile phones but use both Ribbit on the back end and Google Voice on the front end to help manage them, and at least both transcribe voice mail and send it to my email inbox. Ribbit also ties Skype voice into it. I have reasonable consolidation from a device perspective I guess.
Speaking of communication devices I recently had a a very interesting discussion with Avaya on it's new Flare Experience device, a desk top UC hardware and software solution that let's enterprise customers consolidate multiple communication channels including consumer social web into one experience. If facebook could deliver that kind of experience for "messaging" I'd say they had a home run…but that's asking a lot and it's not (at this point in time) the point.
So back to Facebook, what are they actually doing and is there more potential here? From what I can figure out the basic premise is that facebook provides messaging, a simplified email-like experience that can tie all your email, facebook IM and SMS into a single, manageable inbox centered on individuals in a threaded format. That's something I guess, although I'm not sure it does any more than my already messed up comms plan. There is something in this though, that could form the basis of a new online (and I guess I'm including mobile in online too) way of communicating. So if we could have a way to consolidate all of our communication methods into a model centered on each person and configurable by the individual to route to the device of choice at any given time, with much more granular control than we have today and both from origin and destination, then there could be a new system. Ultimately all online comms are digital and really only vary in mode of interaction, synchronous or asynchronous. In a new model of comms let's say I wanted to contact a friend. If I had that friend's single "ID" I could use whatever device I had / choose to initiate a "conversation", either real time synchronous (I'd need to know presence information for that though, or risk leaving a message) or an asynchronous message sent to that single ID. On the other end the recipient would have established rules with how to route the message and respond. Hmm, I think I just described a Ribbit or Google voice system that includes more than mobile, Skype and SMS (which adds email and IM I guess)… Ok, enough of this, my gmail inbox is filling up again.