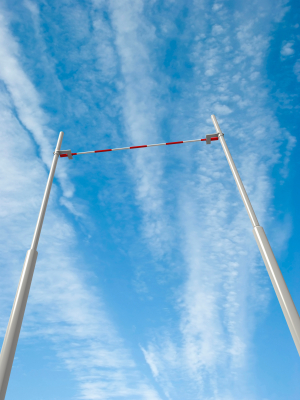 The dynamics of community are changing expectations. Exposure to higher community standards has always tended to raise individual standards, offline or on. Today though, with the widespread use of social networks and proliferation of social media outlets the collective voice is loud and has a very long reach. The more empowered I become, the more empowered I become, it's a cycle that has an upward slope over time. In a people centric world, individuals are catching up faster than businesses, by the way, which is causing some friction (in some cases more like fire than friction actually). Customers are demanding more, employees are going around corporate policy to "get the job done", partners and suppliers are looking for closer relationships. In fact, everywhere you turn people are talking about "relationships". The word relationship is being redefined by the connectivity and real time nature of the web.
For many businesses these new behaviors are quite confusing. Practices, policies and procedures that customers used to accept (although they certainly didn't like) now set off an explosion of negative sentiment online that has real business impact. Customers are refusing to "listen carefully because our menu options have changed"! When prospects do product or company research they turn to their trusted networks more often that company controlled channels. They publicly rate and berate the company and its products. If they call for service and get the "old supervisor shuffle" instead of action, they go off and make a viral video. And if the business doesn't respond appropriately the customer becomes an ex-customer…which is unfortunate but the the rest of the story is that they don't just leave quietly, they tell all of their networks about it.
And what happened to the old dutiful employees? Issue them a Windows based PC and they go buy a Mac and use it instead because it "fits" their work style; the corporate Blackberry replaced with an Android device or iPhone, collaboration doesn't mean email and a file server it's Google Docs or Yammer or whatever the employees think will make the work flow better. Social against corporate policy or blocked on the network, then use your smart phone or iPad to get around it. Work is spilling out of its traditional boundaries; employees want to work when and where they choose and with as much flexibility as practical depending on the job. They have a voice and will use it (sometimes to their own determent, but that's a different post). More and more IT organizations are moving to a tech allowance approach just to accommodate the "bring your own" workforce.
So what's a company to do? Here are a few ideas:
For customers:
Don't suck (here is an excellent post from Mitch Joel over at Twist Image, if you don't read him, you should, especially if you're in marketing)
Listen (and listen in the places that your customers are talking)
Fix your support policies and organization (I love this video, I've felt like this so many times). I think as a tech industry we've gotten away with some pretty rotten practices in the past, these don't fly anymore.
Be transparent with policies and procedures. Customers just want you to be credible and honest.
Remember the customer manages their relationship with you, not the other way around. YOU do NOT "own" the customer.
Be easy to do business with.
Create a positive customer experience at every interaction.
When you screw up, and you will, come clean and fix the screw up. Cover ups almost never work and when you get caught, yikes.
Have a social use policy and train your employees. Also have a crisis communication plan and again, train your employees.
Have a coordinated voice to the customer. Embracing social CRM and starting to have conversations with your customer is good, having a dozen conversations with the same customer that put out conflicting or different information is bad. (I should add, fix your siloed organization, or said another way, conversations start at home).
Use social tools / technology to help you scale your customer interactions and provide a richer experience.
Encourage co-innovation if possible, your customers know how to improve your products and services.
For employees:
Fix whatever is keeping your employees working in silos. (might be incentives, culture, management, goals)
Embrace your empowered employees and help them by providing access to socially enabled collaboration tools, not file centric anti-collaboration tools.
Consider shifting to an IT program that allows flexibility of tools, even an allowance program that gives employees choices and some control over the tools they need to get their jobs done effectively. (and yes I realize that you still have to maintain enterprise security and integrity but don't use that as a shield)
Coaching is more effective that managing in most situations.
Flatten hierarchies, empowered employees expect transparency and want to be involved.
Communication is 2-way.
Use social tools / technology to enable collaboration, communication, and increased productivity.
Allow and facilitate flexible work. Employees can be more productive and have a better quality of life. Connectivity and mobile tools are critical in this real time, connected, information rich work environment.
Encourage strong employee brands, your brand will benefit from the association (and it's 2 way as long as you have the relationship.
Hyper-connectivity, the networked business and social tools are enablers for business model innovation that can be as profitable (or even more profitable) than product or service innovation alone. The suggestions I listed above are not limited to employees and customers either, the business network extends and need to engage partners and suppliers as well. We're raising the bar, what else can businesses do to compete effectively in this exciting new environment?
Tags: social business, network, social, SCRM, e2.0, employee, customer, partner, supplier, engaged, empower