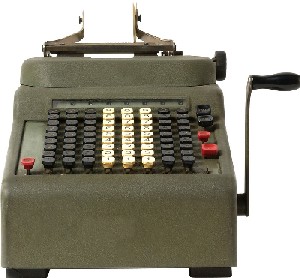 In 1996, while I was running IBM's BI solutions organization, one of my groups developed the Surfaid web analytics solution.  Surfaid, one of the first such solutions, was later acquired by Coremetrics (that was in turn recently acquired by IBM and made part of its marketing automation solution).  Later on Omniture dominated the high-end web analytics market by figuring out the right ingredients of a web analytics solution (quick set up, effective data collection and management, informative reports for the emarketer) and the right model for delivering it (SaaS).  Google also entered the market and dominated the low-end with a free offering.  The evolution of this market over the past 10 years has taught us that web analytics will remain a relatively small component of the overall analytics and BI market.
Ecommerce marketers and merchandisers were some of the earliest adopters of web analytics.  However, the continued growth of ecommerce combined with the increasing complexity of the decisions these business users must make is causing retailers (both pureplay and multi-channel) to look for more sophisticated analytic solutions than those offered by the web analytics vendors, or the ecommerce platform vendors, e.g., Demandware and ATG (recently acquired by Oracle),  could offer.  While web analytics solutions can be used to determine which landing pages encourage customers to make a purchase, or which pay per click ad campaigns are most effective, ecommerce marketers and merchandisers want to now understand customer loyalty, the impact of their customer retention strategies (discounts, coupons, extra services), and the customer segments with the greatest Lifetime Value (LTV).  Today's web analytics solutions cannot address these needs.
During the summer of 2009 Infopia, one of my portfolio companies and an ecommerce platform company at the time, asked the larger of its 300 etailers about their analytics needs.  The company found out that while all of its customers were using a web analytics solution, none were able to address their particular ecommerce decision needs through these solutions.  The market demand for a sophisticated ecommerce analytic application was so strong that the company's board decided to direct significant resources towards the development of such an application.  A year later the company sold its ecommerce platform business to Versata, changed its name to Acteea, did a pivot and is now a SaaS ecommerce analytic application company.  Acteea's SaaS analytic application enables merchandisers and marketers to track customer LTV and define winning product and customer segment strategies.
Acteea's analytic application integrates into a cloud-based data mart pricing data, marketing campaign effectiveness data, adword data (words bid and words purchased), customer order data, inventory data, web site activity data (what is typically fed to the web analytics solutions), customer activity data from other channels, e.g., catalog, promotions data, and competitor pricing data.  Data integration and cleaning has become a very complex process compared to the data integration that web analytics solutions must address.  Extole, another of my portfolio companies, has developed a SaaS platform for social marketing that is quickly being adopted by etailers.  The data produced by the platform's applications (3 to date) will undoubtedly become another source to Acteea's analytics as it can help etailers with decisions around social commerce.
In a recent board meeting we reviewed some of the early successes Acteea's customers are having through the use of the company's analytic application.  For example, one of the companies analyzed keyword, adword, web analytics, pricing and product catalog data, refined its adword bidding approach and identified "driver" products that drew existing target customers into making add-on sales.  Another customer began measuring the total return on marketing investment, and cart value by customer segment which led to revamping customer segmentation based on channel-loyalty, and cross-channel behavior leading to improved quarter-over-quarter sales.  Finally, a third customer analyzed product sales and gross margin return on inventory and quickly identified the lowest performing products eliminating them from the appropriate channels, including the web site.
It is still too early to tell whether Acteea's pivot will be successful, though the initial results are encouraging.  Regardless, the company's work is proving the market's need for complex ecommerce analytic solutions that are distinct from the existing web analytic toolkits that have been available.