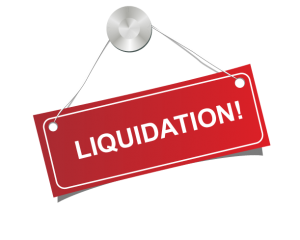 Supplierforce, a Dublin-based supplier information management provider, has entered voluntary liquidation. You can read past coverage of Supplierforce on Spend Matters here, here, here and here (it should also be noted in full disclosure that Supplierforce is an Associate Sponsor of Spend Matters UK/Europe). Spend Matters had the chance to speak with Supplierforce's founder and CEO Declan Kearney about the liquidation filing on Monday afternoon. He shared with Spend Matters that the funding of Supplierforce "has been impacted by the economic issues of the past year". As a result of this situation, the company has gone into voluntary liquidation, a process in Ireland which "enables the appointed liquidator to realise value, on behalf of creditors and shareholders, through the sale of the assets," according to Declan.
This leaves Supplierforce in a situation where "the liquidator will now sell the business as a going concern, that sale to include the Intellectual Property of the business and customer base". Declan told Spend Matters that "there is strong commitment to the business from stakeholders (staff, creditors and shareholders)" and that "a number of parties have expressed strong interest in acquiring the business" over a process which will take 3 to 4 weeks to complete. Other interested parties should reach out to Supplierforce immediately to be included in the process.
What does the future hold for Supplierforce? Declan suggested to Spend Matters that "the recent process has enabled the business to review its strategy" and that "under new ownership and investment (with a focus on marketing, sales and technology), the business will be capable of focusing on its key strengths: Supplier Information Management, Performance and Risk Management" and "a fully integrated approach with strong capabilities in Sourcing and Contract Management".
Spend Matters is not familiar enough with the regional Irish procurement market to comment on market conditions and user adoption relative to the rest of the EU, but our own research suggests that Supplierforce was ahead of its time in Europe in pursuing the supplier information management market. However, in contrast to Xcitec, which has developed a strong capability and reputation in supplier management software through penetration in the German market, Supplierforce never developed enough critical mass and profitable adoption of its software tools…