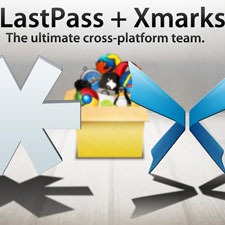 Warning: I think I'm becoming a curmudgeon – except that title has until now been reserved for somebody else

.   But I still have doubts about the recent transaction: LastPass acquired Xmarks.
I really liked Xmarks – when it was Foxmarks.  A simple bookmark synchronization service that would keep your Firefox up-to-date no matter where you logged in.  Essential Cloud Computing when we're no longer enslaved to one computer only.
Then it became Xmarks, started to offer password sync and several other services, including "enhanced" Google Search – i.e. adding a social layer to Google's algorithm. I opted out of password sync, sticking to the basics.
LastPass, on the other hand was a solution for the password conundrum – so good, that Ben was ready to dismiss his usual concerns.  The transaction probably makes sense for both parties: Xmarks was going down the drain, having experimented with business models and running out of cash.  LastPass picks up millions of users.
So why am I ranting? For all the convenience of having it all together, I see Password and Bookmark syncing as two very distinct functions.  Bookmarks tend to get social, and if we look at Xmarks history, the experimentation with business models, it's been a continuous shift to more open, more sharing, more social.  Which is fine.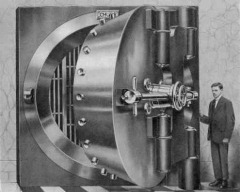 However, for my passwords I want a Vault. Rock solid, and very, very private.  Don't socialize my passwords!  OK, ok, I get it – no service provider would intentionally do that. It's just that… I don't know how robust a Chinese Wall Lastpass can build. We've seen way too many security breaches, from Facebook to the State Department (Wikileaks) – whether due to ignorance or technical glitches… sh*t happens.  And I am not sure I want my passwords and other, inherently more social, sharing-oriented data in the same hands.
Related articles