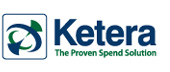 Last week, Spend Matters covered Rearden Commerce's Acquisition of Ketera in three posts:
After additional discussion in the past week, I've come to believe the deal will either play out in one of two ways — with little chance of anything in between. If Rearden cuts its cards in one direction, they could very well leverage a significant amount of both the technical and business model assets of the Ketera model (more on this in a minute). But Rearden might also opt to decide there are only limited assets worth salvaging, for reasons I'll get to in a bit. Regardless, Ketera customers should not be concerned, as the legacy technology assets are far more stable with Rearden than Ketera as a stand alone entity in either scenario.
Under the first scenario, I could see Rearden leveraging a combination of Ketera's core P2P and supplier enablement technology to expand their own commerce network and "personal services" procurement/T&E offerings to create a highly scalable solution set with significant channel distribution and reach. This could very well form the basis of a means for travel and financial services institutions already partnered with Rearden to begin to offer a full P2P suite that expends far beyond just e-invoicing, supply chain finance (including P-Card) and related offerings. Targeted at the middle market, this particular move would ultimately trump anything Coupa or others could come up with based on channel distribution (and to a lesser degree, broad suite integration alone).
In the middle market, the best and most user-friendly technology matters far less than scaling the distribution side of the market. However, this scenario will be entirely dependent on Ketera's technology suite and stack passing detailed diligence with the Rearden team, as well as other functional capability (gap analysis) and commercial (business model) areas passing muster as well. I'm personally not yet 100% convinced that simply porting Ketera's capabilities to a better sales, operating and distributing channel will be enough to scale the model past the spend tipping point.
This brings be to the second scenario, which has some potential to play out as well…