One of my first thoughts about the pricing announced a year ago for Salesforce.com's Chatter collaboration tool was that it should be free to casual users:
"Salesforce.com will be wise to make its as-yet unpriced 'Chatter Lite' license — which provides Chatter without Force.com or Content — free-of-charge. This should become the Chatter equivalent of the Force.com Sites capability, which publishes forms and data on Web pages for use by external users. Making Chatter feeds and interaction similarly available to external users and applications will make it 'stickier' for core users of the licensed versions, and extend its reach into new fields."
Last week at Dreamforce, Salesforce.com followed that advice, introducing a free version that is designed to extend the use of Chatter to any employee within an enterprise, or even beyond in some cases. "Our goal is very simple," said CEO Marc Benioff in the event's opening keynote. "How can we get everyone on Chatter?"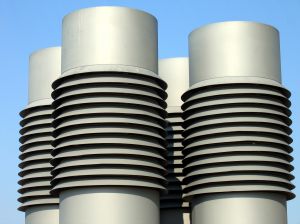 While this is a welcome development, it opens up new challenges for business people that want to harness the technology productively. Participating in a broadcast of the Gillmor Gang discussion show from the Dreamforce show floor last week, I talked about the lack of standards to allow collaboration streams like Chatter to cross either application boundaries or enterprise boundaries.
There's a real danger that conversations within the enterprise will get corralled into application-specific stovepipes, with Salesforce.com users talking on Chatter, while SuccessFactors users engage with Cubetree and SAP users interact on StreamWork. Meanwhile, earlier social networking initiatives will continue on dedicated platforms such as Jive, Socialtext or even SharePoint.
Susan Scrupski, founder of the 2.0 Adoption Council, which brings together early adopters of enterprise social platforms, discussed this danger in a blog post yesterday. The Council's members represent hundreds of large enterprises that already have social business initiatives under way. Many of them are worried about the impact Chatter adoption might have on those initatives. "It is bad news if the legions of non-converted enterprise employees flock to social via SFDC and cause a disruptive wrinkle (and endless analysis paralysis) in the strategic plan that's already underway on another platform," she writes.
On the other hand, she welcomes the upside of having such a visible ally championing the use of social tools in business. "Having Benioff move front and center to embrace the social revolution is like a dream come true," she writes. "This sector needs a Benioff. Grafting on JP Rangaswami to the SFDC social story was pretty slick as well."
The battle right now is for adoption, but once that battle has been won, there will be a new struggle to establish integration standards for collaboration streams, to ensure it does not turn into a pyrrhic victory.