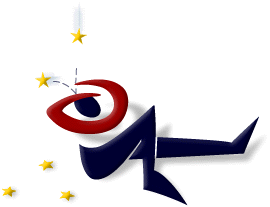 I'm not one to advocate the unrestrained use of reverse auctions. They have their time and place, yet their overuse is certainly not better than their underuse. Still, reverse auction adoption is often a good stage of overall procurement and sourcing sophistication, especially in the early stages of procurement transformation programs designed to drive sustainable savings (and often risk reduction, quality improvement and broader supplier management programs as well). So if someone told you that a company auctioned off less than 1% of its overall operating budget each year, you'd probably say they weren't exactly too far up the adoption curve. In this recent article in Washington Technology, we learned that the Feds are now auctioning, at minimum, .032% (of 1%) of the Federal budget with one provider (this is my calculation, so don't blame the periodical if it's not exactly precise to the decimal).
Specifically, through FedBid, "Government agencies bought $1.15 billion worth of products and commodities through the company's online auction house in fiscal 2010" which represents "an increase of more than 30 percent from 2009 and 50 percent from 2008." And certain agencies and departments are ahead of others. For example, "the Homeland Security Department … [has] held more than 2,000 such procurements in fiscal 2010." No word yet if "junk-touching" rubber gloves were a part of such efforts.
But seriously, the thought of the Feds taking such a smaller percentage of their overall tender to a truly competitive bid — if you can call it that, because those on the GSA list do not necessarily represent the most competitive suppliers — is a bit frightful considering the overall budget situation. And granted that while Federal departments and agencies might be using sourcing technology other than FedBid, I highly doubt, based on our own knowledge of different Federal practices, that the average agency or department is putting more than 1% of their spend out to competitive tender through an auction or optimization process. Clearly, even if you hate reverse auctions, numbers like this suggest the Federal sourcing system is just oozing savings opportunities for those willing to go after them.