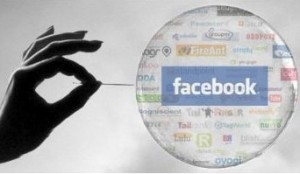 Many have detected signs of irrational bubble economics in the news that investment bank Goldman Sachs has brokered a $500 million investment in Facebook, giving the social networking website a total value of around $50 billion. It seems that excitement about social media is reaching fever pitch, leading to enormous pre-IPO valuations for the likes of Facebook, Zynga, Groupon and Twitter. With more than half a billion users worldwide, Facebook is certainly leader of the social media pack, but will the potential returns from each of those users be sufficient to repay an investment of $100 apiece?
This matters because, if Facebook does hold onto its position as the gorilla of the social media scene, then it will become a de facto standard that sets the tone for social computing among both consumers and business people.
Several observers have taken the news as a cue to reminisce back to the days when AOL was the dot-com darling, culminating in its merger in January 2000 with the Time Warner publishing conglomerate, when it was valued at $150 billion.
AOL turned out to have been hugely overvalued. Instead of remaining captive, its subscriber base rapidly drifted off elsewhere as faster broadband providers emerged along with free-of-charge web-based email accounts from the likes of Hotmail and Yahoo!. Facebook doesn't even have the subscription revenue that AOL was able to count on — nor of course does it have the cost of sending out all those CDs that AOL sprinkled across the nation during its rise to notoriety. A recent posting to the Quora question-and-answer site by AOL's former CEO Steve Case …