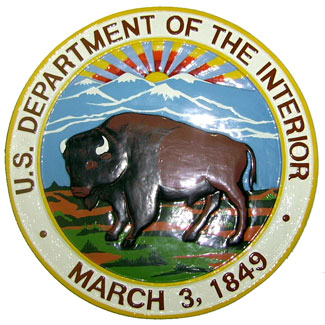 If you weren't paying close attention you might have missed this ruling on Monday, I mean it was the first day back after the holiday break. It's worth taking a quick look though, as I think it could have some important implications for the software purchasing process and competition in Federal Government agencies. Last October Google filed a suit against the Department of the Interior alleging that the Department had illegally manipulated the contract bidding process in favor of Microsoft's Internet based email solution and excluded Google's gmail and productivity apps solution by including a requirement for Microsoft's Online Productivity Suite in the bid. The contract, a part of the Federal governments move to web based applications, was for web based email and collaboration for ~88,000 users, totaling ~$59M. Judge Susan Baden of the US Court of Federal Claims issued a preliminary injunction against the Department, agreeing that they had violated federal contracting rules. The injunction orders the Department to redo the bidding criteria in such a way that competition is encouraged and non-Microsoft solutions are not excluded. In her order Baden found that Google would probably win on the merits of the case and would suffer competitive harm if the injunction was not issued. Baden also said the injunction served public interest by encouraging open competition.
Over the last few years Microsoft's strong hold on federal email and productivity software has been challenged by Google's cloud based solutions. In general Google has made significant efforts along with it's resellers to challenge Microsoft in the collaboration and productivity markets in both public and private sector. The Federal governments directive for agencies to move to cloud based solutions and away from government managed data centers has only fed this competition of late. Federal contracting rules are very restrictive and designed to encourage open competition but it has long been agency practice to use specifications to "favor" certain suppliers. Microsoft specifically has benefited from this practice, remaining the default choice for most agencies. This ruling strikes a strong blow to that practice and opens up opportunity for Google and other suppliers as the agencies move to the cloud over the next few years. Other "standard" tech products could also find themselves in a much more competitive situation on future contracts because of the precedent.
The decision isn't a final ruling and the Department could try to fight Baden's decision but it is unlikely that she would reverse her opinion. It's more likely that they will simply re-bid the contract with the more open specifications. Google's offering is very competitively priced and has the potential to prove a strong competitor to Microsoft in a head to head contest. I should also note that Baden did not find any evidence of bad faith or wrong doing on the part of Microsoft.