I moderated a webinar yesterday for Focus Research that drew more than 500 attendees and more than 150 questions(!) during the Q&A.  In addition to being a great deal of fun working with Dan Waldschmidt, it got me thinking.
As you may know, I spent quite a few years as an Industry Analyst – i.e. an expert, guru, or the current nom du jour 'influencer' – focused on CRM and related areas.  During my 10 years at Yankee Group & Reservoir Partners / Aberdeen Group, I may have received 150 user inquiries per month – in a good month.
Yesterday that took an hour.
Earlier today I had a conversation with my friend Thor Johnson about the topic of influencers and our respective perspectives on who the key people to reach out to about specific and markets and ideas are these days.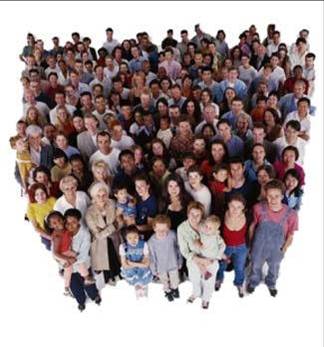 And it struck me – again.  The key to success isn't outreach to particular people anymore – it's communities.
As I've written previously, I'm excited about the work I've been doing with the Focus community for the past year+ – including the CRM in 2011 Roundtable I've got coming up next week with Brent Frei, Jeff Nolan, Christine Perkett, and Martin Schneider.  (By the way, please join us!)
Similarly, I've been an active participant in the StockTwits community for some time and have again been witness to the power of community and curated expertise.
But my excitement is less about expressing my particular opinion on a topic or hearing any other individual's.  It's about hearing what the community thinks – and what the community wants to know.  Toward that end, I've been asking the Focus community for their input – and even pre-roundtable the response has been tremendous.
As Ben Kepes recently suggested, the veracity of single-source expertise increasingly is being put under a microscope – and the emergence of new participative models such as Focus, StockTwits & Quora (another topic altogether once I figure out whether I like it or not) throws entirely new dynamics into the equation.  Some would-be influencers are threatened by these models – but the best of them – and those that I believe will be most successful long-term – are participating in them, letting their knowledge and opinions be both tested by and combined with the power of the community and the ideas of others.
In other words, if you're looking for influence, it's no longer about a one-on-one conversation with Analyst A or Guru B, or even about Klout or PeerIndex scores.  Rather, it can be found by jumping into relevant communities – diving in, swimming around, participating, giving, taking and allowing your knowledge and influence to combined with that of others.  Personally, I believe that's where the most long-lasting and important 'influence' will be found – and the best influencers as well.