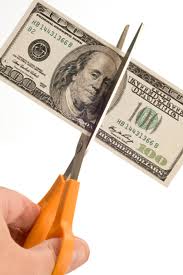 Every now and again I see the old chestnut trotted out that Software has no marginal cost.  It's used for all sorts of reasons.  The gut feeling that it is true is probably at the heart of most people's justification for why piracy is okay, for example, not that I'm saying most people think it's okay.  This time around, I was surprised to see it brought up by fellow Enterprise Irregular Basab Pradhan.  Basab has a long history in the world of software, and so should know better.  Nevertheless, in talking about whether app stores are worth the 30% or more they take of the revenue, he remarks:
Is the 30% cut of revenues too much? It depends on how much you expect your revenues to go up by. After all, software has no marginal costs. Every dollar of incremental revenue is a dollar of incremental profit (before taxes).
There is, of course, software that behaves as Basab says, but it has certain distinctive qualities:
–  It is never updated, so there is no marginal cost to keep an engineering team running.  This of course is the problem with any big professional services investment–you'd better hope you don't need to update whatever they built.  But it's really a problem for all software that is not absolutely the most casual stuff you rarely use and then throw away.  Someone has to keep it secure, fix bugs, and hopefully continue to innovate.  One of Basab's examples in his post is Evernote.  As an Evernote user, it isn't the kind of software I would want to see go without an engineering team.  In general, if people didn't care about this, they wouldn't pay the ridiculous maintenance fees most big software vendors charge.
–  It is not SaaS.  Clearly SaaS as a service has some marginal costs.  While it is true that an app downloaded from an app store may not be SaaS, it is not true that it must not be SaaS.  My view is that all software benefits from having some SaaS component or other.  Even if all that component does is keep your software up to date, there will be marginal costs to keep that SaaS infrastructure running.  Of course if the software is never updated, this may not be an issue.
–  It is unsupported.  Support is one of the dirty little marginal costs of all software.  There is a reason it appears where it does on the financial statements of many companies, coming out as an immediate hit on the gross margin.  Ditto the remarks on ridiculous maintenance fees.
There are bound to be other marginal costs I can drudge up, but the point is made.  The question to ask yourself if you come across some software with no marginal cost is whether you want any part of it.  No support, no updates, no connection to any online service.  Some software is so far off my critical path, I figure, why not?  Most of it isn't.  Have you been involved with much software that has been "sunset", "coasted", or any of a number of other euphemisms for abandoned?  It's no fun unless said software is extremely simple and does what you need of it immediately.  If it doesn't, don't keep fiddling, go find yourself some real software.  If we had more people thinking of how to manage software's marginal costs at a profit, we might have longer lived software companies and fewer examples of customer abuse like Dim Dim's.
A more interesting thought on whether the app stores are worth it is to look at how much revenue these days is coming via in-app purchases, which are starting to overtake app store purchases.  Of course you'll probably need some marginal software costs to be able to deliver anything of value via in-app purchase, but now you've got a better financial justification for it.