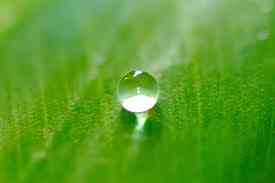 It's 2011 in case you've already forgotten and the world is changing; okay, I guess it's always changing, just now though, the pace of change has rapidly accelerated. You can see it in your personal life and the change cycle is impacting businesses in ever increasing numbers. The transition to an information economy in a post-industrial world gets a lit of credit of course but there are also a bunch of intersecting trends that have helped feed the change cycle. The Internet has and is creating a hyper-connected world where we nearly always online and interact in real time. The Web 2.0 movement taught us online social and created new expectations and habits. The Internet enabled two critical things, online content creation and online communities. The socialization of online content creation, distribution and curation is disrupting "traditional" media. Moving community online taught us new definitions of relationship and changed our expectation of how, when and who. The Internet does away with distance and eliminates barriers to frequent contact. Here's a simple example, my birthday was yesterday. In a non-connected pre-Internet world how many physical birthday cards would I reasonably expect to receive? 10, I think that's pretty optimistic, but let's say 10. Now in a connected Internet world how many people wished me happy birthday yesterday? On Facebook alone over 100 people and quite a few more (~30) on Twitter and even a few on email. By the way, I did still get 1 birthday card…my mom (well, actually she told me she sent it, I haven't made it out to the mail box yet, usually nothing but snail spam these days, everything else is online).
So things are changing and expectations of how, when and where we interact is high on that list of change. As an Internet user my expectations of the tools I use is quite a bit higher than it was only a few years ago. As a social customer my expectations of the businesses I interact with has also changed and when that interaction doesn't meet my expectations, at least over some reasonable period of time, then I move on to another supplier. Some businesses are starting to understand this and the social CRM movement is gaining momentum. With that momentum comes new tools and processes for creating and executing in an ongoing model positive customer experiences. Commerce has resurfaced as a focus (or what was called eCommerce) for many businesses as we start to create customer experiences that blur online and offline in a converged commerce experience through the use of mobile, Internet of things, Near Field Communications, social and hyper-connectivity (including ubiquitous connection to social networks).
The way we interact with tech has also changed. Apple redefined the user experience (UX) for mobile smartphones and tablets and now anything less is just not acceptable. Apple also redefined the way we interact with digital content, first for music with iTunes and then with apps themselves with the iPhone and Mac app stores. The apps themselves are extending this UX concept to other types of digital content and other tasks. This innovation, masking complexity in simplicity, is key to a positive UX.
Web applications, particularly Web 2.0 sites and apps, also exhibit the design concept of simplicity on top of complexity. Facebook, Twitter, Quora, Flickr, YouTube and many others demonstrate this concept. What was acceptable in software design, hardware design and web design only a short time ago is not acceptable today. Our expectations are higher, the bar is higher and our level of independence and empowerment is so much higher that an experience we might have tolerated in the past now causes us to move on.
Enterprise software, while slow to react to this driving force to modernize the UX, is not immune from this phenomenon. There are a lot of legacy apps in our businesses and frankly, many of those apps will not be changed out for many, many years to come. New apps, of course, are starting to incorporate modern design and design concepts but for the old we need some sort of way to put a new face on them. I think the growing popularity of activity streams like SocialCast, Novell Vibe and Salesforce.com Chatter might provide one avenue for refreshing the enterprise UX. There is also a good case for some new offerings that could be used to harmonize and refresh legacy apps by providing a modern UX layer on top of existing systems.
I've looked at a couple of examples of modern UX's over the past year. To develop them the vendors have invested heavily in new technology and R&D to build in the level of simplicity and usability. Eye tracking technology, for example, lets developers work with a blueprint that can significantly enhance the user experience. This is a fairly new approach and much of the tech to support it has been home grown but I recently found a start up, gazehawk, that has a cloud based product for capture and analysis on apps, web pages and ads that leads to improved UX design. This should be a hot market over the next few years as more vendors try to modernize their UX. Two vendors, Oracle with it's new Fusion Applications release and Workday, stand out to me in UX, although this is not an exhaustive list, but a small sample of what is possible. In both cases the products were engineered from the ground up with UX as a central design concept and the result is quite stunning. User feedback is very positive on both and in fact there seem to be significant productivity gains when UX is central to design (although I'm inferring this from what I've witnessed, not through a formal research study).
Designing business process and technology with UX as a central design concept is critical for success in 2011. Building experiences that are simple and clean on the front and mask complexity in the backend is key. It may seem odd to mix hardware and software design concepts with business models but the same concept applies to all three. The same expectation and desire drives both.