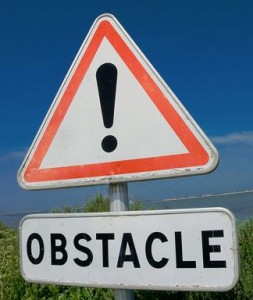 Last week my partners and I hosted a meeting of our IT Advisory Board.  This board consists of senior IT executives from Global 2000 companies including CIOs and CTOs.  I will write about the topics discussed in this meeting in a few days, once I had the opportunity to clean up the several pages of notes I took.  Today I wanted to relate one of the conversations I had with a couple of the board's members during one of the meeting's breaks.  We started talking about the effective utilization of business analytics by companies.  Both executives commented that their companies are increasing the utilization of analytics to understand their consumer customers.  In fact, one of them stated that during the last 3 years their analytics group grew from 4 analysts to 20.  Moreover, they stated that senior business management in their companies is more sensitized to the importance of analyzing corporate data to gain any type of competitive advantage.  As I tried to ask them about the analytic tools and solutions their companies currently employ and how these have been changing over time to deal with the increasing volumes of data, they both stopped and said that their biggest obstacle for the broader utilization of business analytics was not technology but the proper and effective application of the information they extract from the analyses they perform.
Both of these companies have always been early adopters of analytic and associated data management technologies.  Both executives indicated that they feel particularly good about the caliber of their corporate data analyst groups.  However, today, by their admission, both of their companies lack the people who can provide a "two-way translation," i.e.., first to properly translate a business problem to a data analysis problem (that can subsequently be tackled by the quants), and second to formulate (or re-translate) the analysis results in a way that business executives will understand, appreciate, and be able to act on.  Companies that provide business intelligence (BI), analytics and even data warehousing solutions talk about how they target "business analysts."  The business analyst has become a mythical position in corporations.  The business analyst is generic description for an individual who works for a business unit, as opposed to an IT organization, and uses such analytic solutions in the course of business.  However, our advisory board members said that the business analysts in their companies use such solutions to address well-understood problems and activities, not novel situations that may call for an data-driven analytic approach.  These business analysts may use a query and reporting solution like Qliktech's or a multidimensional analysis solution such as Microstrategy's but they are not able to provide the two-way "translation" I described above.  In their opinion, the right translator/analyst must have the appropriate level of business understanding and experience to understand complex business problems in their entirety, be articulate enough to describe it appropriately to data analysts, the right amount of data knowledge to be able to broadly identify the types of data that will need to be utilized by the quants to provide insights and information, the ability to take these insights and relate them to the original problem providing actionable solutions and finally the executive gravitas to present these solutions to the business executive(s) who will act on them.
There exist independent consultants who play this two-way analytics translator role very effectively but their extensive and continuous use by corporations is not feasible, mostly for financial reasons; they are too expensive and in too high demand.  In discussions I've had with some members of IBM's 7000-strong analytics and optimization consulting unit I heard that those of their consultants who can provide such services are in the highest demand.  In fact IBM can't find enough of them to hire and deploy with corporate clients around the world.
So while we celebrate the development of new analytic tools or solutions that can deal with even larger and more complex quantities of data that must be processed faster than ever before, we must not lose sight of the fact that we must address our inability to identify enough "translators" who can help us analyze the right problems and effectively use the insights we discover.