I attended Lotusphere 2011 this week in Orlando and I have to say I was pleasantly surprised by many of the conversations that I had with IBM execs about the focus of their social business initiative. I had seen the Lotus Connections product before, and was basically familiar with some of the other Lotus products but this was the unveiling of the broader product positioning in the social business platform context. On day one of the conference one of the IBM execs asked me my impression of the conference so far and I replied that I needed all three days to work out my complete response. Actually after the first day I was intrigued but also a little confused on just how IBM would become this social business platform from the Lotus portfolio. and how the social business initiative fit into the broader IBM Smarter Planet initiative. My overall reaction to the Monday keynotes was, in fact, that I had seen many of the components that could be used to facilitate a companies move to social business, but I had not heard the top level unifying message clearly enough yet. By day three things had become quite a bit clearer and in fact I am now quite excited about some of the possibilities for a unified IBM social business platform.
First some context to this conversation and then I'll show how I think IBM can and is starting to help companies pull off the transformation to a social business. When I think of the social business there are a couple of very simple concepts that are key to the transformation, simple in concept that is, not simple to accomplish. The first is the idea that businesses must connect the "inside" to the "outside" and vice versa. Social business is not just about connecting with customers or helping employees collaborate more effectively…it's about both of those AND also about connecting partners and suppliers in that same network. The fundamental business model is about the creation of these networks across the business. The second concept is that there seems to be a progression for the social solutions (and I guess for the businesses implementing them) that starts with creating a social layer in the business but needs to move eventually to what I call embedded social. The social layer replaces the way some individuals work with the enterprise and for many, that will be the new way of doing work. However, I believe that there is a group of individuals who will find that a distinct social layer won't be a fit for the type of tasks they perform and the way they perform. If an individual is deeply focused on a specific enterprise app then moving out to a social app to collaborate is not efficient. That individual needs to collaborate at the point of work in real time and in the work context. Switching in and out of that context is a disruption. As companies evolve and try to drive adoption of social tools they will need to be able to embed social in real time and in context to work to get the fullest adoption of those tools from everyone.
Anyway, back to Lotusphere. First a couple of photos from the opening session on Monday: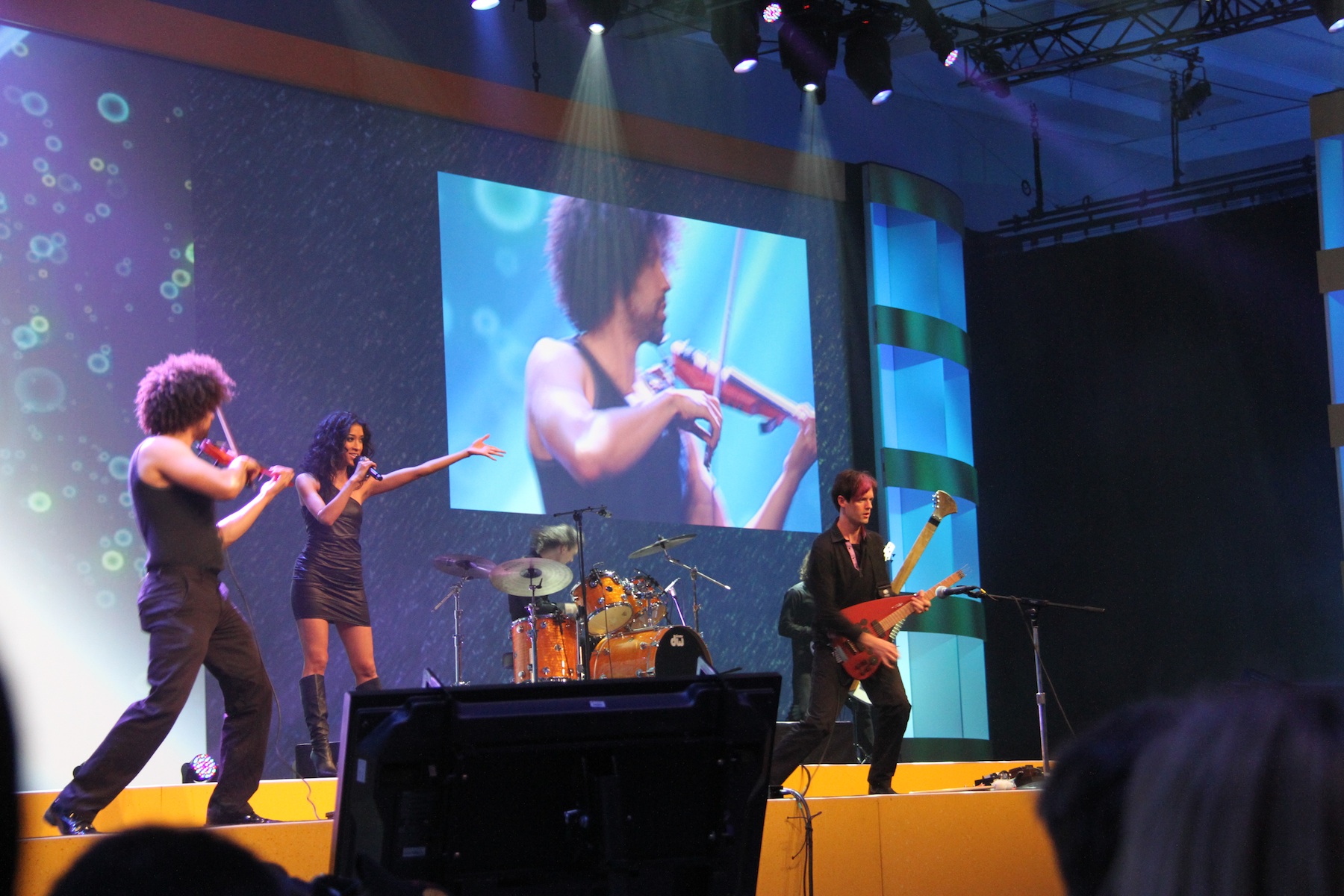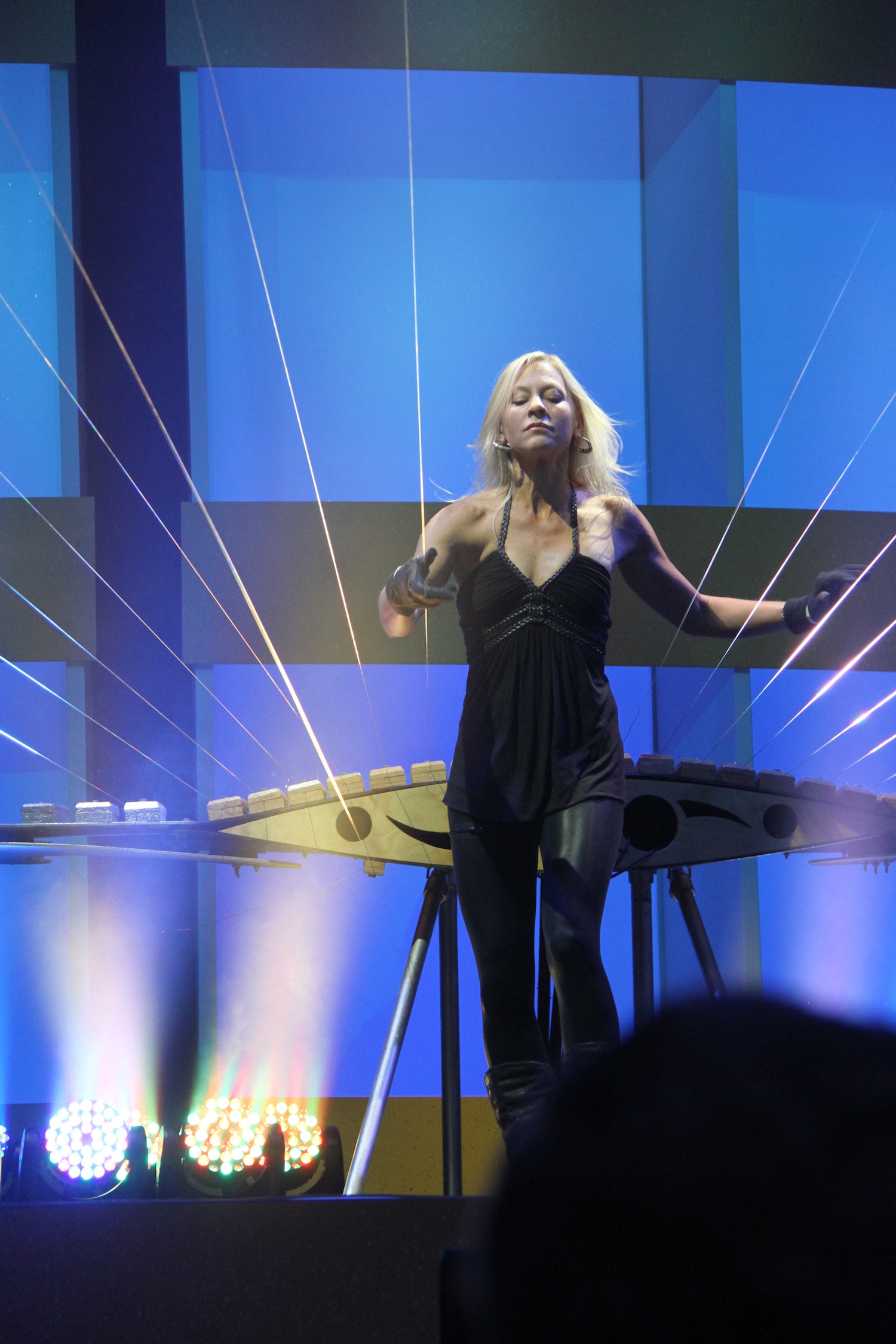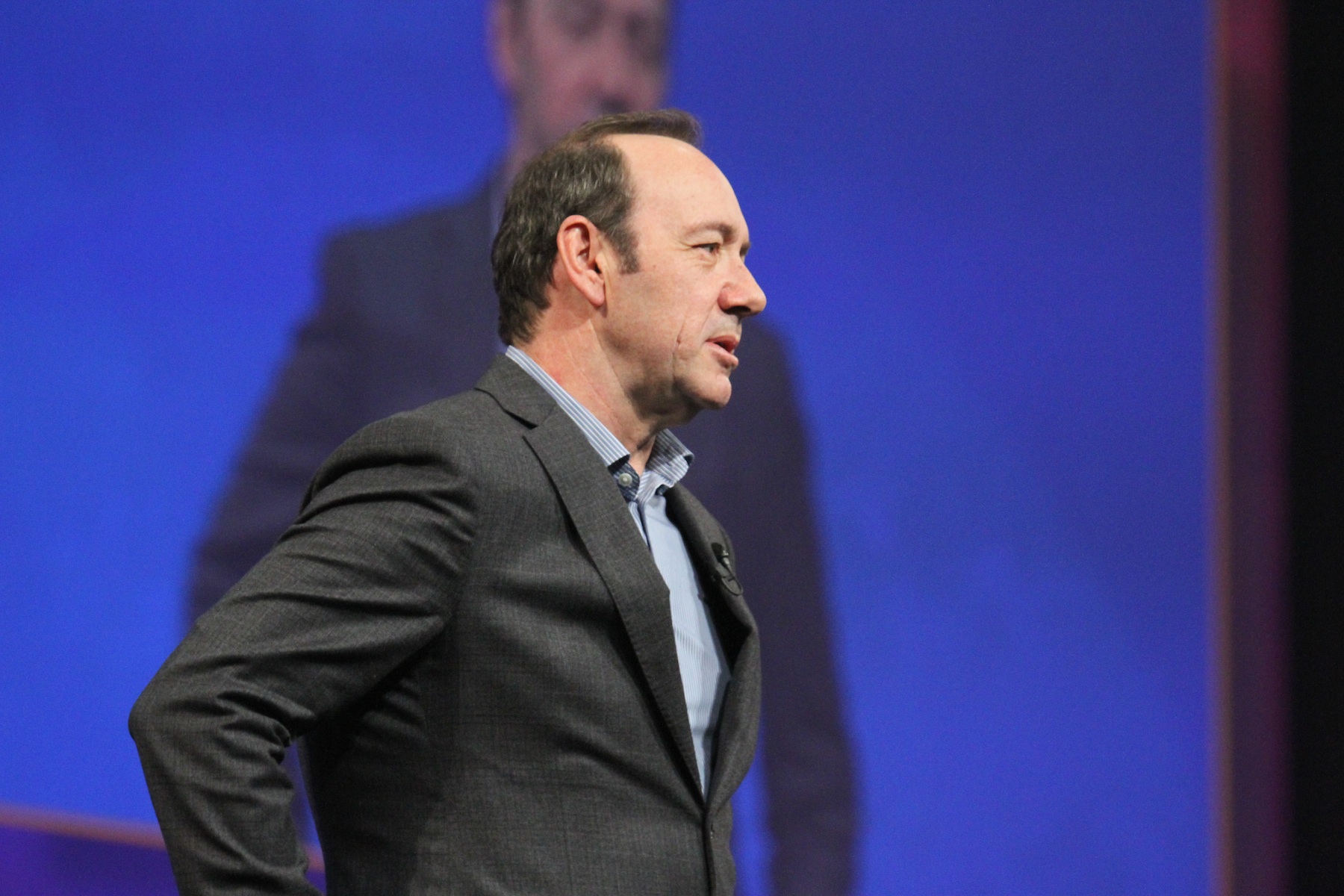 Kevin Spacey, actor, director, producer, and screenwriter, provided the opening keynote. You might wonder at first why he would be the choice for a conference that was focusing on social business but there are actually several ties to the development of the social web. The most obvious is the fact that he is the executive producer for The Social Network, the recent movie production on the birth of Facebook. What you may not know though, is that Spacey is responsible for creating TriggerStreet, an online community for screenwriters he co-founded with producer Dana Brunetti in 2002…remember 2002 was very early days for online social networks. The one message that I though resonated the most from Spacey was his discussion about how important mentoring is to bringing along the next generation in any profession, something he learned from his mentor Jack Lemon and calls "sending the elevator back down".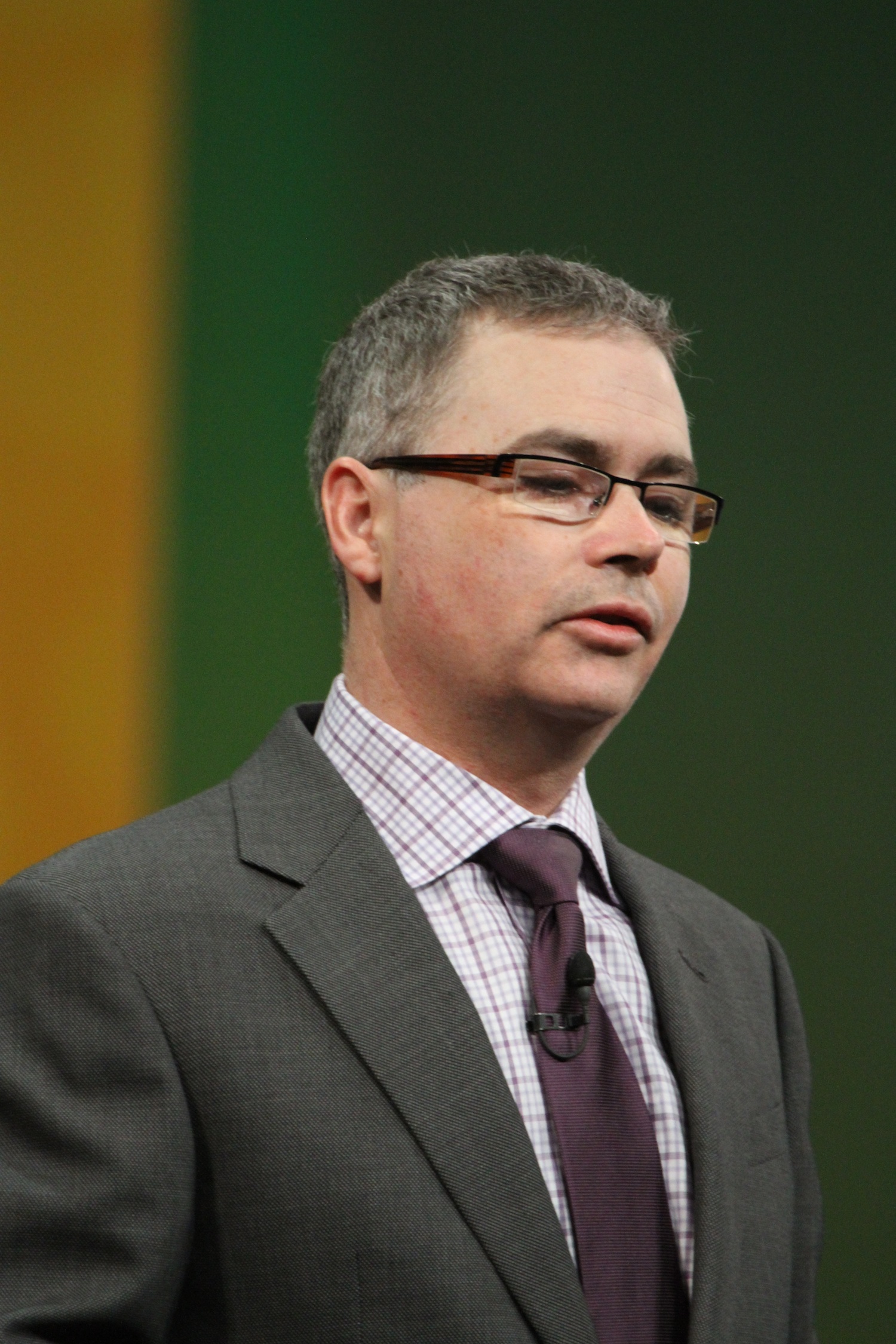 IBM GM of Collaborative Solutions, Alistair Rennie then set the stage for a discussion of the various parts of the Lotus suite of products in the context of social business. It's always tough at a user conference for the vendor to strike a proper balance between vision and technical product detail. The audience is often a broad mix that ranges from analyst like me (and I'm always in the show me the strategy and vision camp) with the IT manager or end user who wants to see all of the "cool" new stuff in the next release. I think the IBM execs did a fair job of maintaining that balance and frankly, I go the impression that most of the audience was just waiting on the demo of the new products. This is really the first time that the entire Lotus suite has been related under the social business umbrella in public. The messaging now extends from Lotus Connections to Lotus Notes, Sametime, Domino, Events, iNotes, Meetings, Mobile (in various OS flavors), Oraganizer, Symphony, Content Management, SmartSuite…and a whole bunch of other modules that have slipped my mind.
Partners are also a big part of user conferences and Lotusphere was no exception. I'll talk more about two very important partner announcements later but during the opening keynote mobility received a lot of attention, which is no surprise. What might be a surprise was the presentation from RIM co-CEO Jim Balsille, who showed the new RIM PlayBook with native Lotus social software.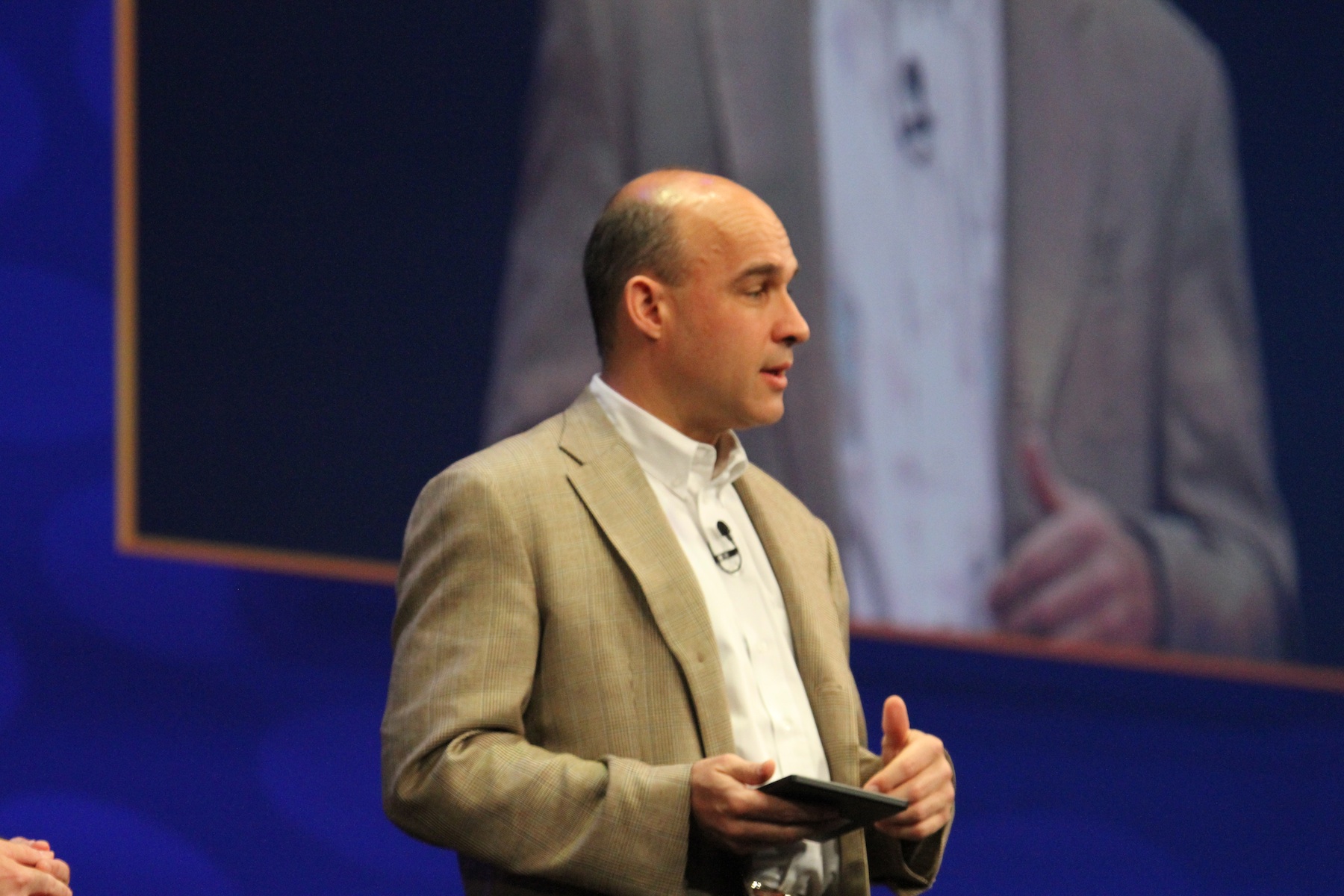 Moving from the individual collaboration, communication and social modules to a complete whole social platform is the key to really breaking out in the social business market. Connections itself is a powerful platform and offers the capability to link inside to outside. this is an important start. The complete social business platform of the future will also have to move beyond collaboration and communication even though these are core critical. The picture that starts to emerge from IBM is one of evolving integration and interconnecting the capabilities of all of the modules. Things like embedding video conferencing, using the Connections Activity Stream to aggregate email, other content, social web (Twitter, Facebook, LinkedIn), etc., extending out to the major mobile OS platforms, linking Symphony to Connections to extend collaboration…and lots of other projects, these have to be done. IBM is currently working on many of the key initiatives, with some important features in beta or coming out shortly and then more following over the next year or so. A lot of what I heard is not "new" per se to the capabilities of other social software companies, there are activity streams, integrated collaboration environments, blog/microblog tools, wikis, etc. Actually I'd say that a lot of the tools companies will need to deploy social business enabling solutions are not new, although there will certainly need to be new tools as we learn more about building out the people centric networks. What IBM has the opportunity to do though, is to converge these tools into a social business platform that would be very feature rich and complete. They're not there yet, but they are definitely on the way. They do have to move fast, faster perhaps than they are accustomed to moving, to get all of the pieces assembled correctly, or miss out on the growing momentum that is starting to push businesses into buying and deploying more complete solutions. IBM can also add the supporting structures around the social tools through it's robust Global Services arm.
As important as assembling the core social business platform is to the initiative let's not forget that there are many other areas that will have to tie closely to the social business initiative. For this IBM must look to partners and to offering these partner extensions in some sort of app store / marketplace. I was pleased to see two such partner announcements this week, Ariba and SugarCRM. You can't address social business without close linkage to CRM, by the way, so partnering closely with SugarCRM is essential. On the other end of the enterprise, suppliers is another key opportunity for getting great value from social business, so partnering with Ariba seems like a natural extension to a social business suite.
The other area where IBM has a significant advantage is in linking social business to other initiatives and technologies that are also evolving across their other divisions. Thinking of social business as a part or sub-segment of the Smarter Planet initiative opens up some interesting possibilities. In particular I had a conversation around commerce and the changes that both IBM and IDC have been investigating. I've starting looking at the convergence of commerce, ecommerce, mobile, social and designing a new customer buying experience. IBM has a commerce initiative that maps to these converged commerce concepts…so what if IBM builds on the intersection for the social business initiative and this new view of commerce.
All in all I have to say I was pleasantly surprised this week and walked away feeling very positive about the direction that IBM showed at Lotusphere. They have some good tools already and tying them together into a broader social business platform can be a compelling strategy for their customers. The partnerships announced will strengthen that story and offer a more complete social business solution, something that I would expect them to expand rapidly. The partnership with SugarCRM was welcome but they do need to strengthen the story around dealing with customer experience and integrating the social customer into the social business (the SCRM story). They shared some of their cloud / SaaS strategy this week, but there could be more and a faster move to offer both delivery models.