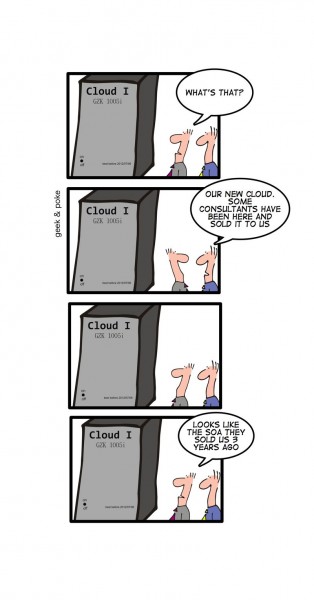 Suppose a consulting firm is helping your company choose between upgrading your ERP software or replacing it with a new SaaS (software as a service) solution. If the functionality is close, which solution would they recommend?
Some clients might be surprised to learn that a consultant would recommend the on-premise solution over the cloud/SaaS solution for reasons that might not be obvious or disclosed to the client. Here are some potential reasons:
1)The consultant must meet a specific sales quota annually. If the on-premise project generates more fees, then this is job security for the consultant as he/she can more easily make quota. Moreover, this also means the consultant needs fewer clients or projects to sell to make quota. So, all those cost savings you should be hearing about cloud solutions could be going out the window if the consultant, personally, makes less money on this deal.
2)The consultantâs firm has tens of thousands of personnel dedicated to running âcenters of excellenceâ around the on-premise application software. Those employees are a significant cost to the consultancy and that beast has a huge appetite that must be quenched with lots of new client work. It doesnât matter if the on-premise software is old, obsolete or falling out of favor, the consultant will do whatâs in his/her firmâs best interest (NOT YOURS) to keep their processes running. Remember, are you choosing software for your firm or for your consultantâs firm?
3)The consultant has a large team of local practitioners who are trained in an on-premise solution and like the previous example, the bench cost of these workers is significant. Again, make sure you choose whatâs right for your firm not the consultantâs.
4)The consultancy makes more money, short-term, via a commission or marketing program fund if they recommend the on-premise product. Since most on-premise solutions…