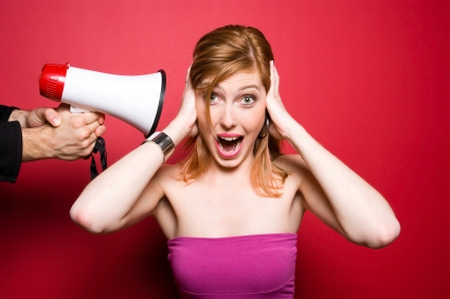 Change management and poor communications among stakeholder groups on IT projects is a key contributor to failure. For many organizations, cultivating communications on technology-enabled business projects appears an almost insurmountable problem.
Communications in this context means explaining the business impact of technology decisions to a non-technical audience. That impact likely includes process changes that may affect employees in a variety of ways. For example, a new CRM or ERP system can change workers' jobs, roles, and even dictate future employment status. Obviously, these changes have a potentially large impact on people working in the organization.
Change management and communications are difficult because they are "soft," and depend on aligning expectations and perceptions among various groups.
An article in the MIT Sloan Management Review (download PDF) explains that poor alignment between those creating business objectives and the people responsible for IT delivery is a core reason for project failure:
As the CIO of a major manufacturing company explained in an interview, "The business side did not realize how critical their involvement was. They were used to giving us rough ideas, and we would use our imagination to define what we thought they wanted. In addition, our attitude was, 'Call me if you have a problem' kind of thing. The challenge was to break through this behavioral traffic jam."
The MIT article describes the importance of communications on overcoming these challenges:
The key to bridging the business-technology divide and improving results is early communication. Not only must senior business managers understand more about how IT affects both strategy and the bottom line, but CIOs also need to learn to communicate the vision, strategies and goals of the IT organization in terms that non-IT executives can understand.
There are two distinct communications issues at stake here: IT / business effectiveness and change management associated with business transformation.
Increasing IT / business effectiveness requires deeper levels of cooperation than is typical inside many companies. To solve this problem, both sides need better training; the business needs greater understanding of the constraints under which IT works, while the IT department needs to learn how lines of business operate.
The change management associated with business transformation is an essential component of successful IT projects. Without interactive listening and communications, even the best-planned projects are doomed to fail.
Advice for enterprise buyers: Communication is foundational to business success, whether or not IT is involved. For IT projects, the problem is particularly acute, because many business people don't understand technology constraints and vice versa. When end users are involved, problems often multiply and become worse.
The ultimate key to success is recognizing that effective communications is a dialog and conversation, rather than a one-way transmission of information to an uninterested audience. And then putting resources behind that conviction.

Photo from iStockphoto