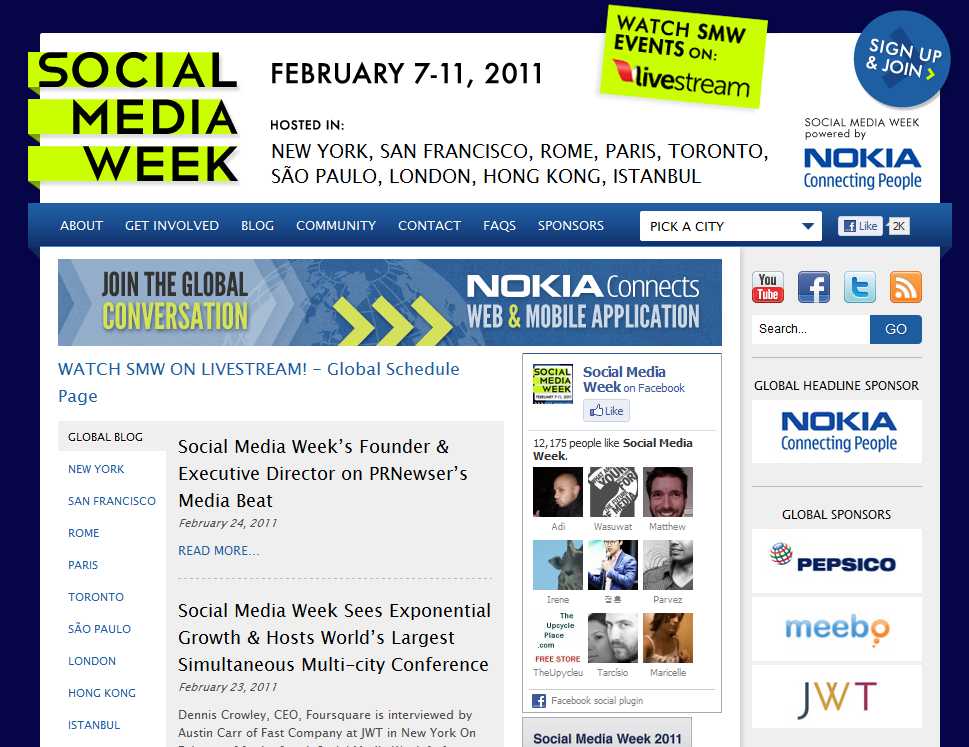 Earlier this month, starting February 7,
Social Media Week
ran in 9 cities, with plenty of events
running in London
.  I watched some of the
live streams from Likeminds
based events that sounded very good in terms of content although they hit some broadcast problems, kept in touch via the
Twitter hashtag
and then I dipped in in person on Friday 11.   The networking and meeting friends was excellent, but the content was variable.  My impression of the week was too heavy an emphasis on outward facing social media marketing, social networking and influencing but very little on how social media tools can help organisations do better or teams work more effectively.  In my opinion that emphasis needs to change. Too much fluffy social media marketing and not enough about getting things done.
I started at Talk Talk, with an event explaining the business of blogging. The event had Andy Bargery of  Klaxon Marketing and founder of London Bloggers Meetup providing top tips for business blogging success (@andybargery on Twitter), Lucy Payne from Pass It On Media talking about blogger outreach and blogger engagement (@lucypayne) and Phil Szomszor of  Citigate Dewe Rogerson as MC (@theredrocket).
I started this blog way back in 2005 (inspired by my mate Dennis Howlett), and would hope that I could teach a course on how and why a business should start blogging.  However, my blogging mindset and ideas were all solidified in 2005 and 2006.  I recently stopped blogging for about 6 months, and only restarted a few weeks ago.  Has everything changed?  Are there new ways to do it?  I needed either a refresher, or to check that my old habits would still work.  On the one hand I was pleasantly surprised that nothing much has changed in principle and the rules I know and love still work.  Comically, the first blogging case study mentioned was Saville Row tailor Thomas Mahon with his English Cut blog – I would have referenced him (courtesy Hugh MaccLeod) back in 2005 in my "How and why to start a blog" pitch.  In another way I was disappointed .  Blogging has evolved in terms of the platforms, and choices, video and microblogging, but there are no new silver bullets.  It's comforting to know that  the key basics are even more important now that the blogs are so pervasive within the fire hose of information that is the Internet.  However, I don't want my particular viewpoint to detract from what was a good, solid event.
I headed on to the #smwldn flavoured Tuttle Club at the Centre for Creative Collaboration.  In my opinion, since the move from the ICA the "social media café"  has gone off the boil.  Some of the spark was back that Friday, with the combination of a lot of the original/regulars added to new people looking to check out this weekly meetup.  I met new people like Alan Stevens (@mediacoach), who gave me his book Ping on combining social media, traditional media and PR, and Marianne (@Black_Tomato).  I chatted to old friends @DebbieDavies, @JanetParkinson, @pennyjackson, @JemimaG, @tonyhall and  @davidjennings.  Of course the likes of @LloydDavis, @brian_condon, @amoyal, and @the_anke were there too, but it felt a bit like chatting on a crowded train platform.  It would have been nice to sit down and have a proper cappuccino and discussion like the old days.
Afterwards a whole group of us decided to go and gatecrash the Measuring Social Media panel session and case studies that were going on down the road at The Guardian's excellent new building alongside King's Cross Station.  The food was great, and the initial presentations were interesting, although the slides were designed for a small room, rather than an audience of 200 #fail.  When it got in to the panel discussion, I started to get more and more wound up.  Luke Brynley-Jones of Influence People was the chair, with Mark Rogers, CEO of Market Sentinel, Tom Smith, CEO of GlobalWebIndex, and Matt Rhodes of FreshNetworks on the panel.  If I had been an ordinary fella who had walked in from the street I would not have had a clue what these guys were on about.  No one set the scene.  No one explained what Social Media ingredients I should be monitoring, measuring, and why or how.  Nobody explained how these could influence my brand in a positive or negative direction.  This was big agencies, talking to an audience of big agencies, with the occasional insider allowed to ask a question.  I was reminded of a time when highly paid management consultants talked about the business process reengineering they would do for me in inexplicable jargon, so that I realized that I needed to pay them pots of money to sort it all out.  Maybe Market Sentinel does a great job, and has great tools, but I didn't get it from that session.  I challenged the chair and 2 of the speakers including Mark on this straight afterwards, and they seemed to just agree with me, which took the wind out of my sails.  To his credit, Mark Rogers has connected with me on Twitter, asked me to make suggestions for a revised agenda and said they could run a better version of the event again (and he must be a good bloke, he's a West Ham supporter!).  I'm as impressed with his constructive response to criticism as I was disappointed by the panel session.  I'll be checking Market Sentinel out properly.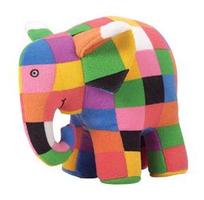 As I said at the start of this post, I believe the balance of Social Media Week is wrong.  Social Media Marketing, Strategy. Measurement and Influence are all vitally important, but they are all facing outwards.  A year ago Alan Patrick and I spotted a similar trend to the 2010 programme, and we hastily put together a session sub-titled The Elephant in the Ecosystem.  I really wish we'd done the same this year.  I just didn't see any content about use of social media tools inside the organisation, or on business to business use.  Rather than whinge about it, I plan to get involved and see if I can get Alan and I on to the advisory group to help add some balance for the next social media week in 6 month's time.
Editor's note: Finding the time to blog properly is hard.  Some can dash off a quick post with ease and publish many times a day.  I'm trying (and failing) to do a post a day.  It's easy to ramble, but it's hard to write a good, short, readable piece (you know the Mark Twain quote – he's my hero!).  This one languished partially written for 2 weeks until today when I asked my Twitter followers to kick me.  Helen Harrop aka @iamcreative gave the incentive of a doodle – using her art to motivate me.  It worked.  Please go check out her stuff.  Hope I can ramp up the output.