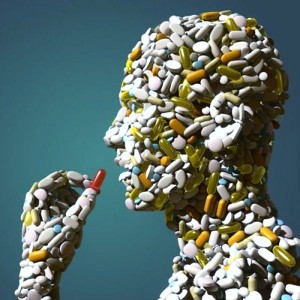 I've gotten to know a number of procurement executives and former executives at some of the worlds largest pharmaceutical companies over the past few years. And to say that the industry was in the midst of a transformation with procurement, supply chain and globalization at the core of the evolution would be an understatement. Yet few reports I've read have done a succinct job at capturing many of the elements of this transformation and the types of procurement and operations organizations that will enable companies to thrive following the industry shift. One exception is a study that PWC released last week, looking at a number of trends taking shape in the pharmaceutical supply chain and outlining the four types of organizations that it believes will be able to successfully make the transition. If you're interested in a Cliff-notes style summary of some of the major elements of the report, the company's press release does a suitable job.
What's far more interesting to me given many of the report's lessons for those in general manufacturing areas as well outside of life sciences, are the four archetype supply chain organizations PWC describes that will be able to make the transition. In a series of posts looking at both PWC and Spend Matters analysis of the future of the pharma supply chain — which I believe holds lessons for a range of organizations across industries — we'll get past the summary and dig into the reasons procurement must be front and center regardless of which scenario or company path an organization wishes to take and compete on the basis of within the industry. But first, today, let's quickly turn our attention to a couple of the major trends PWC outlines in the analysis that are quite astute.
PWC suggests that health reform will shift the emphasis from product features to patient outcomes. Specifically, "the government's emphasis on health outcomes as a basis for payments will require pharmaceutical companies to not only manage the manufacturing and distribution of medicines and companion diagnostics, but also to combine product offerings with data and supplemental services that add value through improved outcomes and efficiencies." If you believe this trend, the implications for procurement will be immense. Not only will procurement organizations have to manage a broader supply chain that goes far beyond APIs, research/laboratory equipment and consumables and indirect goods/services, they'll have to take a more active role in supplier management and supply chain integration between service providers to effect the clinical outcomes necessary to maximize top-line performance.
One of the other major trends PWC suggests (which should come as no surprise to Spend Matters readers) is "greater public scrutiny" of supply chains based on a range of factors including globalization, "the foreign sourcing and manufacture of regulated products, and an increase in the volume and complexity of imported products." Moreover, supply chain breakdowns such as Chinese Heparin contaminations and the subsequent associated deaths and patient hospitalizations "have increased the need for supply chain control to identify the risk of contamination and fake medicines." Greater public scrutiny and concern over both prescription and OTC medicines will no doubt pique the interests of global regulators who will look to set new, higher bars for product quality, supply chain traceability, supplier oversight and management and general audit-ability throughout all tiers of the supply chain as well as all manufacturing, warehousing and distribution steps.
Stay tuned as we take a closer look at how procurement will need to be front and center for the four types of pharmaceutical supply chains that PWC predicts will thrive, regardless of the emphasis on cost reduction and safety alone.