The good news is I received my Gingerbread update on my Nexus One. It arrived on Wednesday morning – the day of the iPad 2 announcement (imagine that, what a coincidence). Gingerbread is very nice – it's the first time that I can truly say that Android works as seamlessly as iOS – there aren't any new 'must have' features but the overall fit and finish is excellent. Overall things are slicker, smoother and snappier all around.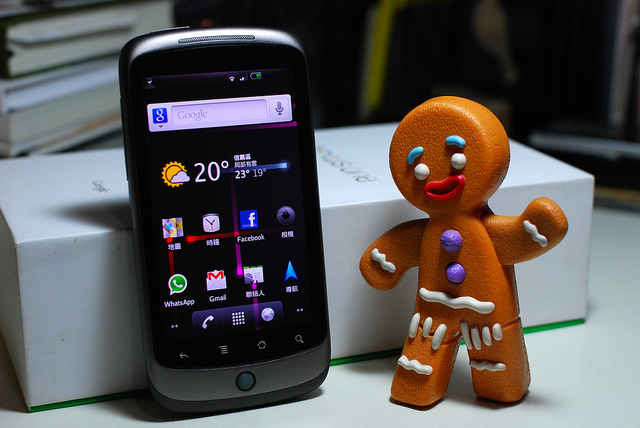 The bad news is that, although it promises to be the first phone I've owned for more than a year in many years, my Nexus One is showing its age and I'm getting 'the itch'. In particular, the measly app storage (major oversight Google) has become problematic, particularly with my large address book and memory-hogging apps such as Twitter and Flash, neither of which can be moved to my SD card.
In addition, although I've been hearing for nearly 2 years that I'll 'get used to' not having a physical keyboard, I'm very much not used to it and it's pretty clear I'll never be. I've run Swype, which helps, but it makes the memory issue worse.
Switching carriers is certainly an option – I don't hate AT&T but I can't say particularly good things about them either – overall they get a big 'meh' for service in the Boston area – but my frequent trips to NYC and SF generally cause that opinion to drop dramatically.
The Evo Shift and T-Mobile G2 look interesting, but I have some financial incentive to stay on AT&T at least until June and bad past experiences with Sprint still stick in my mind. I'm hearing generally good things about T-Mobile but still wonder. Verizon is on my 'companies I will never, ever do business with again' list – and in addition they're overpriced so, good network or not, they're not an option.
Odds are I'm staying put for the time being, but we'll see. I've also thought about waiting until June to see what the iPhone 5 has to offer (and what new Android phones will be available by then) but it's pretty clear that isn't going to give me a keyboard either…