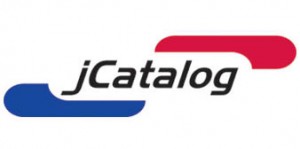 When I was over in the UK a couple of weeks ago, Peter Smith and I caught up with jCatalog's Head of Marketing and Business Development, Kelly Babbit. Even though I've known Kelly and jCatalog for sometime, it was Peter's first exposure to the organization. jCatalog is one of a number of lesser known vendors supporting the ERP procurement ecosystem, thriving by addressing shortcomings in the behemoths' SRM and related offerings (in jCatalog's case, their emphasis is entirely on catalog management and enablement, in both buy- and sell-side contexts, not to mention master data management for SKUs, products, pricing, etc.). If you're interested in learning more about jCatalog's core offerings, please check out our past posts on them (Catching up With jCatalog Part 1 and Part 2).
jCatalog has come a long way in the past decade. Today, the firm has over 100 employees spread over multiple offices in Dortmund (Germany), Munich, London, Oakland and Minsk (a development center). They continue to sell both directly and indirectly (indirect channels and customers include IBX, Perfect Commerce, Click2Procure and Quadrem). Spend Matters did not learn during our discussion whether Quadrem will continue to be a long-term customer given that they were recently acquired by Ariba, but they are an active user of the product today.
Within procurement, the catalog management sector has not changed that much in recent years (OK, maybe there's been a bit of movement…). Requisite is all but out of the game (at the least, we've not seen them competing for any new business). Hubwoo is showing up in a number of SAP deals (often as a broader enabler of SRM). Vinimaya is quietly building what appears to be solid traction across the Oracle, PeopleSoft, SAP and Ariba (CD) user bases. And a handful of new substitute offerings (e.g., PunchOutCatalogs) are popping up. Many of these vendors have introduced some product innovation around the periphery. But at the end of the catalog enablement and supplier self-service day, content management is still content management.
jCatalog still continues to differentiate in the procurement market on very much the same criteria as before — primarily its architecture, which drives a level of scalability, flexibility and the ability to support both company/corporate and highly localized (i.e., region, facility, etc.) buying needs for primarily product data, but service information as well. As an example of how one organization is using jCatalog in a unique manner, consider the case of one company in the oil and gas industry that has created a product master for all internally manufactured items (representing some 500,000 parts). In the same solution, they also process data for 2,500 external suppliers and provide a centrally managed product search capability for 30,000 internal eProcurement (SAP) users — up to 1,500 of which may be on the system at any one time. This company has also connected their master product data to a range of systems, making all relevant catalog, part and supplier content available in real-time regardless of the application or browser a user is accessing it in.
jCatalog's latest release, jCat7, offers a number of advantages over previous versions, including increased scalability in a single deployment. For example, users can now load and manage (and enable suppliers to self-manage), in jCatalog's words, "thousands of individual catalogs, tens of thousands of contracts, thousands of users with complex pricing, millions of products" in an environment that provides real-time integration into back-end systems of record. Spend Matters has not confirmed these claims, but based on past discussions with jCatalog customers that had very ambitious plans for their deployments plus jCatalog channel partners, we have no reason to doubt them.
Stay tuned as we continue to look at jCatalog's market progress in Part 2 of this post. We'll also be turning our attention to Vinimaya's latest capabilities and areas of focus in the coming weeks as well.