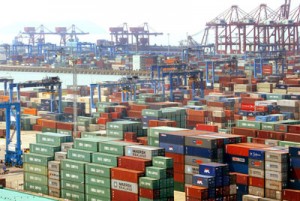 If you talk off-the-record with retailers and CPG companies, many of the largest and most respected in global sourcing will note, not for attribution, that they're quietly investing in alternative export-driven supply markets to China. Rising China prices (and uncertainty associated with total cost models over the next 2-3 years) make up perhaps 90% of the reasoning for this action. The other 10% could be due to a mounting consumer awareness of the cost of doing business with China (I hesitate to use the word backlash yet), and these organizations are actively exploring other Asian regions along with those in their own backyard (where Spanish is the native tongue). Granted, nearly all of these organizations are still hoping to aggressively sell more into the rising Chinese consumer market, and support local supply bases in the process. But from an LCCS export perspective, the spirit behind the move to retrace past global sourcing steps in hopes of building a more sustainable model with less cost variability, shorter lead times and less risk of consumer backlash is remarkable.
A recent article in China Economic Review supports the notion of a tapped out Chinese export market in key segments. The article also suggests that global sourcing agent Li & Fung appears to be in the process of evolving a business model that for years just looked outward. It notes that the firm "has risen to prominence thanks to its core business of sourcing products from emerging markets, notably China, and shipping them to consumers in Europe and the US." Yet last year, the company made numerous acquisitions, including the purchase of IDS Group, focused on domestic Asian logistics. China Economic Review notes in this regard, that "the move is supposed to better position Li & Fung to provide for Asian consumers — a profound statement of how the supply chain business model is changing."
Making the move to serving the domestic Chinese market for Li & Fung — let alone other retailers, CPG companies, textile producers and manufacturers — won't be as easy as it is to sell into export markets in the first place. Chinese protectionism makes it extremely challenging for external players, even those who played key roles in propping up China's trade surplus, to penetrate their domestic market. This is because in protectionist economies like China, "there are strict limitations on export-focused businesses selling to domestic consumers." Consider how that "to stock its Toys 'R Us outlets in China, Li & Fung is currently required to export the toys to Hong Kong and re-import them at substantial cost." In Spend Matters' view, workarounds like this only serve to highlight the barriers to free trade that China and others have erected to protect their exports while limiting the ability of global companies to compete in their own markets.