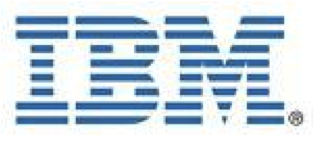 Today IBM announced a new initiative called "Smarter Commerce" that ties together $2.5 Billion in acquisitions, organic software assets and a new Global Services practice of over 1000 consultants to capitalize on what IDC is calling commerce 2.0. A few weeks ago at IBM Lotusphere I had a chance to chat with a few IBM execs about how the overarching Smarter Planet initiative provides an umbrella for a few new projects including its social business push and now this push into a new experience based approach to commerce.
Several technologies are converging to change the way companies approach commerce in both business to consumer (B2C) and business to business (B2B). Customer expectations have also changed because of the spread of the social web and the growing understanding that customers have much of the power and leverage in their relationship with a company. The boundaries between online and brick and mortar are blurring as the mobile device and the social web become integrated into the shopping experience. Mobile payment technologies like Near Field Communications (NFC) are becoming more available, bar code and QR code scanning can provide in store research and price comparison through the mobile web and customers turn to trust filtered networks for shopping advice over company controlled channels.
IBM is looking to enable this new converged commerce experience through its new Smarter Commerce offering. Combining Sterling Commerce, Coremetrics and Unica last year with previous acquisitions like SPSS, Cognos and other internal software assets, IBM has assembled a suite of products that address the entire buy-sell-market process. The new offering provides a people-centric approach to commerce across all channels that is built to leverage socialytics for customer insight to drive actions and increase customer loyalty, optimize customer and partner interactions across extended value chains and utilize the social web to better engage customers and partners. Customers increasingly have higher expectations for shopping experience, IBM is building a suite that could provide a consistent experience across the Internet, mobile device, brick and mortar stores and even the support center. Heighten customer expectations are pushing businesses to reevaluate their approach to commerce and technologies like social, mobile, and cloud are providing businesses with many opportunities to build unique and rich new commerce platforms.
IBM isn't alone in this market though, Oracle has also assembled an impressive commerce portfolio. Last year it added significant capabilities through the acquisition of ATG for its omni-channel commerce platform to already robust capabilities that came through previous retail acquisitions like 360Commerce and Retek. This Commerce 2.0 market should be a hot one over the next few years as companies look to deploy rich customer experience platforms to meet the growing voice of the social customer. Hot markets lead to hot competition so look for a competing offering from Oracle and also other large software vendors like Microsoft and SAP.