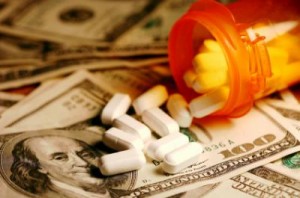 There's a tremendous amount of debate right now both here and in Europe about how to reduce costs in the healthcare industry. The UK appears to be partially headed toward decentralized decision making, pushing costs and sourcing issues down to even the local health practitioner level (of course with a degree of centralization, one would hope, when it comes to negotiating leveraged contracts with preferred suppliers, even for preference items). The US, on the other hand, appears to be in the early stages of a trench war between manufacturers and the extended healthcare supply chain (e.g., the recent spat between one medical device company and a GPO). No doubt, we can all agree that cost cutting matters in healthcare — perhaps now more than ever — even if we disagree on the means. But if we ignore the most fundamental aspect of procurement in healthcare, continuity of supply or the proverbial "keeping the line open," we'll lose track of the bigger picture — patient outcomes.
It's absolutely tragic that anyone with healthcare coverage in the civilized world would be denied a drug have drug therapy delayed because of supply chain bottlenecks. But this is precisely the case in cancer therapies at the moment, as this recent Houston Chronicle article points out. Specifically, "Houston hospitals are struggling to cope with an unprecedented national shortage of drugs that industry officials concede is putting public health – and lives – at risk … the shortage list now includes 57 drugs, as many as were typically amassed in an entire year prior to 2005. The Food and Drug Administration reported a shortage of 178 drugs last year and the 2011 list is on pace for more than that." What's causing the shortage? A complete breakdown of supply chain communication, I'd say. Even though there may be no "single cause of the shortage … Factors include stepped-up FDA public safety enforcement, manufacturing difficulties, unexpected demand and a consolidation of the generic-drug industry that's resulted in many of the drugs being made by only one or two companies."
From a manufacturing perspective, this breakdown is incomprehensible. If a failure of communication and supply chain visibility occurred in the automotive industry, for example, heads would fly if Kanban bins were consistently empty — procurement and materials managers would be let go, suppliers would be fired and shareholders would need some explaining. But in the healthcare industry, where patient lives are at stake, similar problems persist with no corpses to point fingers to as examples of what happens when persistent breakdowns occur (except those unfortunate souls who are victims of criminal procurement and supply chain malpractice). Everyone keeps their job and suppliers stay in business and costs continue to spiral out of control.
Does anyone from a non-healthcare background find this as disgusting as I do? Believe me, if you can do procurement in an automotive or industrial manufacturing environment, you can absolutely do it in healthcare (I don't care if any so-called healthcare expert tries to do to refute this point — you're bloody wrong if you think a clinical setting is any more complicated than a fast-moving manufacturing one with extremely high quality and performance standards, not to mention a relentless and constant focus on cost at the same time).
At the end of the day, I believe this is a fundamental failure of finance and procurement leadership in the healthcare procurement and supply chain. And it's no wonder we can't control costs if we can't maintain basic continuity of supply — not to mention a complete failure to provide and maintain even basic visibility into the not-so-extended supply chain. To wit, "in a survey of health-care providers by the Institute for Safe Medicine Practices, more than 80 percent of respondents complained that they were given no advance notice of an impending drug shortage and little information thereafter about how long the drug was likely to be scarce."
If the ultimate goal is to save real lives in a clinical setting, we'll need to sacrifice some professional and corporate lives in the healthcare supply chain. It's time to drop a bomb on this industry a –from the FDA to manufacturers to GPOs to IDNs — and those leaders that have failed within it. If we continue to accept stock-outs in key drugs, we may as well swear those running procurement and materials management in the industry it to a hypocritical supply chain oath. After all, that's what they're living up to today, putting patient lives at risk.
Stay tuned for Spend Matters Healthcare later this year. A new site, a new attitude and entirely new thought leadership to reshape procurement and supply chain fundamentals in an industry that desperately needs it. If you want to play a role in this new venture and you're as fired up about the subject as we are, drop us a line: jbusch (at) spendmatters (dot) com. Those with an excuse for drug shortages need not apply.